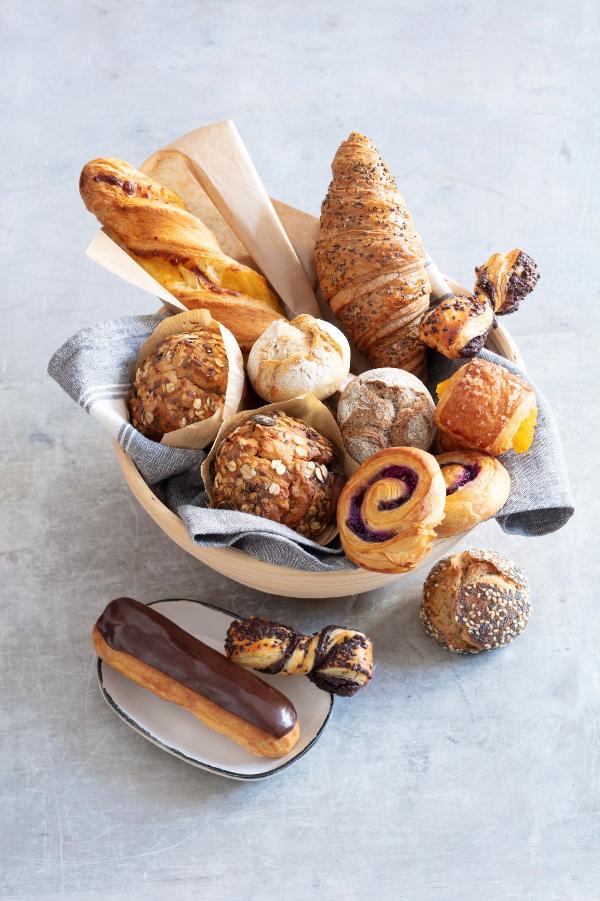 Leading bakery solution provider Délifrance has partnered with Derry Group Ireland's new bespoke logistics hub in Co. Armagh to support the company's continued growth across Northern Ireland and the Republic of Ireland. This follows the 2018 opening of a Délifrance office in Dublin.
Until now, Délifrance products have been distributed to customers in Ireland from the UK. By fulfilling orders in Ireland, the new distribution centre offers these customers a faster and more efficient delivery with improved service. This investment by Délifrance ensures its customers on the island of Ireland will not be impacted by the Brexit changes in the UK.
Délifrance partnered with Derry Group Ireland which owns Derry Refrigerated Transport, a renowned distributor in Ireland for chilled, ambient and frozen goods. The new hub includes a 70,000sq ft coldstore, from which Délifrance product will be managed and distributed across Ireland.
Sébastien Guibert, Commercial Director UK, Ireland & Emerging Markets at Délifrance said: "As our customer base in Ireland continues to flourish, we're delighted to partner with Derry Group Ireland's new distribution centre that supports this growing demand in a more efficient way. Whilst Brexit has unveiled many challenges, our additional investment in the Irish market brings a renewed opportunity where our customers can be safe in the knowledge of our commitment to provide security in supply. With the support of Derry, we're proud to have fulfilled a 100% service to our Irish customers and look forward to our continued partnership."
Patrick Derry, Managing Director at Derry Group Ireland Refrigerated Transport adds: "We are thrilled to offer Délifrance the opportunity to expand their business across the island of Ireland. With our new state of the art facility specifically designed to provide bespoke distribution and storage services, we are the ideal logistics partner to confidently meet the service needs of Délifrance customers. We look forward to working together and building on our strategic partnership"
The new transport and distribution hub is located in Co. Armagh. If you need more information, please contact Martin Kennedy on 087 988 4780.
To find out more about Délifrance and see its full range of bread, viennoiserie and patisserie products, visit its website at http://www.delifrance.com/