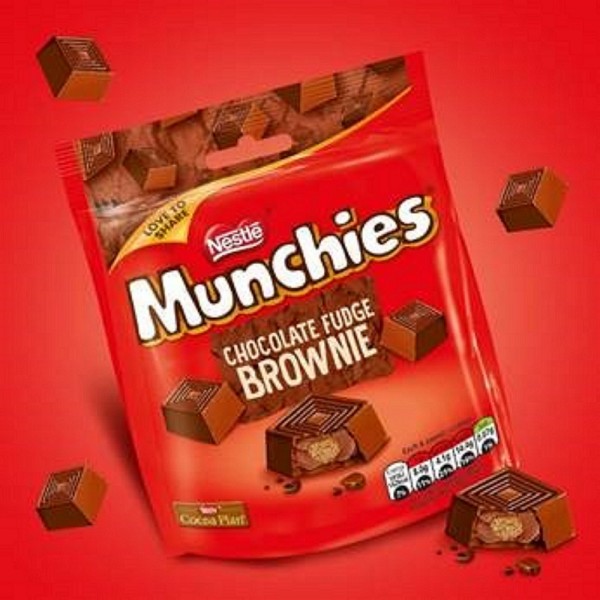 Nestlé, the world's largest food and drink producer, has introduced a new delicious on-trend flavour to its much-loved Munchies brand in Ireland this summer. Available in 101g sharing bags, new Munchies Chocolate Fudge Brownie is the first new Munchies products since 1996.
Research revealed that Chocolate Fudge Brownie were the most preferred new flavours for a new variant of Munchies. The new Munchies flavour innovation took just six months from concept to market thanks to the expertise and creativity of the expert chocolatiers at Nestlé's Fawdon factory in Newcastle. Original Munchies are one of Nestlé's most popular sharing bags, so Irish chocolate fans will be delighted with the new choice on offer.
Maria McKenna, Marketing Manager Confectionery Brand Manager, Nestlé Ireland said: "We are thrilled to bring this tasty new flavour to our Munchies family. Our teams in York and Fawdon have worked tirelessly over the last six months to bring these new flavours to our loyal Munchies fans. It's a real delight to see (and taste) the results of our hard work, reaction so far has been amazing and we can't wait to see what's next for Munchies."
Chocolate Fudge Brownie is available in Tesco, SuperValu and Centra in Ireland .
Go behind the scenes at Nestlé on their YouTube Channel and see how the new Munchies flavours are made at their confectionery factory https://www.youtube.com/nestleuki