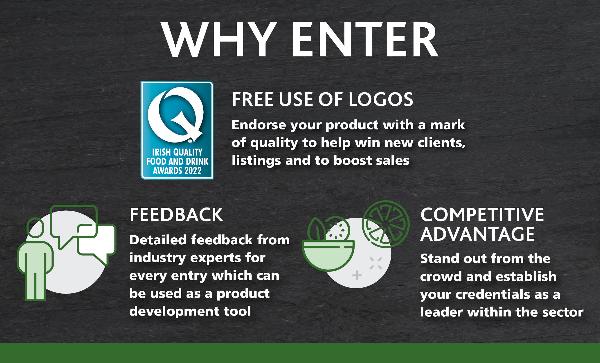 The Irish Quality Food and Drink Awards are welcoming entries from retailers, manufacturers, independents and small producers from across the island of Ireland.
Having become one of the most prestigious and coveted awards in our industry, winning an Irish Quality Food and Drink Award is a well-recognised badge of excellence amongst customers and the Irish food and drink community.
ENTRY DEADLINE: FRIDAY 13 MAY
We look forward to receiving your entries – as always, our experienced team is waiting to help you through every step of the application process. Good luck!