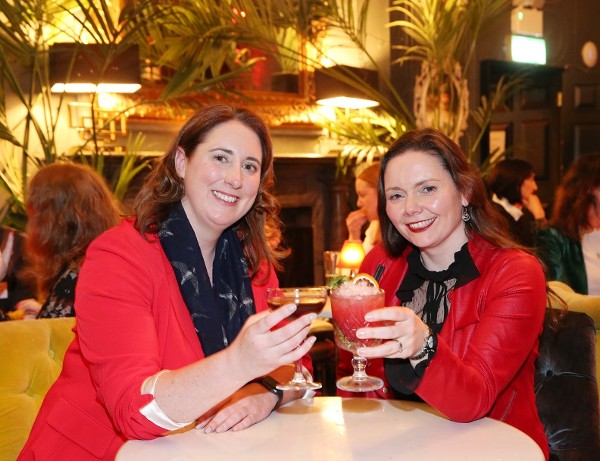 Women Taking on Leadership Roles in A Traditionally Male Dominated Industry
To celebrate International Women's Day, the Irish Spirits Association hosted a networking event for female members to celebrate the evolving and vital contribution women make to a traditionally male dominated industry.
The event takes place in the backdrop of enormous industry growth, as exports power new job creation across Ireland. Spirits are now one of Ireland's leading agri-food export categories, with €916 million in exports from the island of Ireland and a 13.8% increase in exports from the Irish Republic in 2017.
Global sales of Ireland's three geographical indications (GI) spirits – Irish Whiskey, Irish Cream and Poitín totalled 17.2 million cases or 207 million bottles in 2017, and Irish Whiskey remains the fastest growing spirits category in the world. Irish cream liqueur is continuing its return to growth, with 5.6% growth last year. This confirms Irish Cream as one of the EU's top spirits exports.
Speaking at the event, Director of ABFI, Patricia Callan said: "A more balanced workforce will be a crucial factor for businesses as they conquer new markets, create new products and achieve global recognition for Irish brands. In the past, female representation in Ireland's spirits industry was minimal, but today women are playing a key role in shaping its future and bringing new vibrancy to the exciting sector."