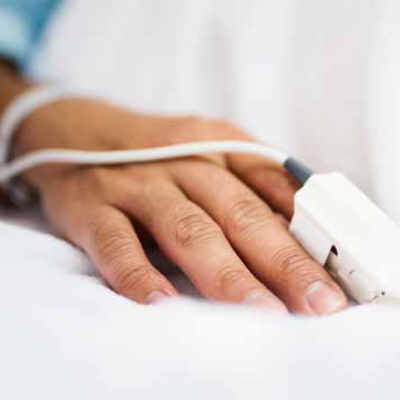 Aisling Parkinson and Jenny Wakely, specialists in employment law with DAC Beachcroft, advise retailers on their legal obligations when it comes to absence management, particularly in relation to long-term sick leave, and providing 'reasonable accommodation' for an employee's return to work.
Absence management can be a difficult area for employers to navigate, particularly where an employee is out on long-term sick leave. Disputes can arise regarding reasonable accommodation and whether or not an employee is fit to return to work. The key concern for employers in this area is the possibility of a complaint of disability discrimination under the Employment Equality Acts 1998 to 2015 (the Acts).
Section 6(1) of the Acts provides that discrimination occurs where one person is treated less favourably than another person is, has been or would be treated in a comparable situation and where the difference in treatment is based on one of the nine discriminatory grounds. Disability, including temporary disability, is one such ground. Discrimination can also arise where an individual who does not have a disability is treated less favourably than another individual because his or her employer believes that they have a disability.
Occupational health assessment
An important step in managing an employee's long-term absence and in returning an employee to work, is to obtain an occupational health report
regarding the employee's fitness to work. Typically an occupational health referral will ask the medical practitioner a series of questions, with the primary
focus being to determine (i) whether or not the employee is fit to return to work and, if not, when he or she is likely to be fit to return, and (ii) if the employee is not fit to return to work, whether there are any reasonable adjustments/adaptations which may make the employee fully fit to
return to his or her role.
Reasonable accommodation
The Acts require employers to provide reasonable accommodation or to take 'appropriate measures' to enable a person with a disability to have access to employment or to participate or advance in employment or undergo training. The term 'appropriate measures' relates to practical adaptations to the employer's place of business and includes the adaptation of premises and equipment, patterns of working time, distribution of tasks or the provision of training. A recent decision of the Workplace Relations Commission (WRC) indicates that the obligation to provide reasonable accommodation may include facilitating an employee to work from home(Executive Assistant v University ADJ-00022851).
So what is 'reasonable' and how far is an employer required to go in making such adaptations? There is no 'one size fits all' and what is considered reasonable depends on a number of factors, including the size of the employer's business and the employer's financial resources.
The leading case in this area is the Supreme Court decision in Nano Nagle v Daly ([2019] IESC 63). This started out as a complaint to the Equality Tribunal (now replaced by the WRC) in 2013, but went through a series of appeals to the Labour Court, High Court, Court of Appeal and ultimately came before the Supreme Court, the highest court in Ireland.
Facts
Ms Daly was a special needs assistant (SNA) at Nano Nagle School. She suffered serious injuries as a result of an accident in 2010 which rendered her paraplegic and, after undergoing rehabilitation, she sought to return to her role in the school. The school arranged for her to
be medically assessed, including by an occupational therapist. The occupational therapist determined that Ms Daly was fit to perform nine out of the 16 tasks that were required as part of her role. The school informed Ms Daly that it could not facilitate her return to work and determined that she was unfit to continue working as a SNA in the school.
The Equality Tribunal found that the school had fulfilled its duty in considering whether reasonable accommodation could be made to facilitate Ms Daly's return to work. This decision was reversed by the Labour Court, which found the school ought to have considered whether the work could be reorganised, including by redistributing tasks among the other special needs assistants. The court also found that the school had failed to consult with Ms Daly in deciding that she was not fit to continue working in her role. She was awarded compensation in the amount of €40,000 and the High Court upheld the Labour Court's decision on appeal.
The Court of Appeal reversed the High Court's decision and held that the school had fulfilled its obligations under the Acts. In doing so, it distinguished between 'essential functions' or 'core duties' of an employee's role on the one hand, and 'non-essential tasks' on the other. The Court of Appeal was of the view that while employers are required to consider the redistribution of non-essential tasks, they are not obliged to consider a redistribution of essential functions or
core duties.
Supreme Court decision
The Supreme Court rejected the Court of Appeal's categorisation of 'essential functions' or 'core duties' which it regarded as an attempt to insert
additional wording into the Employment Equality Acts, contrary to the intention of the legislature. The Supreme Court clarified that the only limitation that can be imposed upon an employer's obligation to adopt appropriate measures (which includes the distribution of tasks) is
proportionality.
In other words, an employer is obliged to make reasonable accommodation for an employee who has a disability, except where this would involve a disproportionate burden on the employer.
It will be for the WRC or the Labour Court to determine, on a case by case basis, whether or not measures proposed by an employee amount to reasonable accommodation or whether the employee is in fact seeking a new role which an employer is not obliged to provide. It will also be for the WRC/Labour Court to decide whether the measures proposed go beyond what is reasonable and proportionate for a particular employer.
Awards for disability discrimination
In disability discrimination cases, the WRC can make an order for compensation up to a maximum of two years' pay or up to €40,000,
whichever is the greater, for the effects of the discrimination suffered by the complainant. An award of up to €13,000 can be made in circumstances where the complainant was not in receipt of remuneration at the time of referral of the claim.
Awards in discrimination cases are not linked to loss of wages, but can take into account the distress suffered by the complainant. The WRC can also make an order requiring a particular course of action. In cases involving discriminatory dismissal, the WRC can also order reinstatement or re-engagement of the of the complainant.
Sick pay
In Ireland, there is currently no statutory entitlement to sick pay. An employee may have a contractual right to sick payand employers should ensure that they comply with their relevant policies and procedures in this regard.
Issues may arise where an employee who is on long-term sick leave has exhausted his or her sick pay entitlement and is seeking to return to work in
circumstances where the employer is not satisfied that he or she is fit to return. In those circumstances, there is the potential not only for a complaint alleging disability discrimination, but also for a complaint under the Payment of Wages legislation.
Employers should ensure that there is as little delay as possible in arranging for an employee to be independently assessed by a occupational health
provider in such circumstances.
Depending on the circumstances, it may be advisable to consider paying the employee for a further, defined, period or to agree to other arrangements that would minimise an employer's exposurei n the event of a complaint to the WRC.
Sick Leave Bill 2021
On June 9, 2021, the Government approved the drafting of the General Scheme of the Sick Leave Bill 2021 and the Tánaiste and Minister for Enterprise, Trade and Employment, Leo Varadkar TD, announced further details of the Bill.
The Bill, when passed, will introduce a statutory sick pay scheme for the first time in Ireland, for employees with at least six months' service who are medically certified as unfit to work. The scheme will be phased in over a period of four years. It will commence with three days' paid sick leave per year in 2022, increasing to five days in 2023, seven days in 2024 and 10 days in 2025. The rate of mandatory sick leave payments willbe 70% of an employee's wage, initially capped at €110 per day. The legislation will not of course prevent employers from offering more favourable sick pay terms.
Once an employee's statutory sick pay entitlement comes to an end, the employee may be entitled to Illness Benefit from the State, subject to the applicable qualifying criteria, including that the employee has sufficient social insurance contributions.
Accrual of annual leave while on sick leave
Since August 1, 2015, employees now accrue annual leave while on long-term sick leave. This change to the Organisation of Working Time Act 1997
was required in response to the Court of Justice of the European Union's rulings in respect of a series of cases relating to the interpretation of annual leave provisions and the accrual of annual leave during sick leave. The rulings relate to provisions of the EU Directive on Working Time (Consolidated Directive 2003/88/EC). This must be carefully managed by employers with employees on long-term sick leave.
Takeaway for Employers
Care must be taken by employers dealing with situations involving long-term sickness absence. Generally employers will be keen to return employees to work wherever possible, but employers should be mindful that they have a duty under the Safety, Health and Welfare at Work Act 2015 to ensure that employees are fit to attend work.
Obtaining an occupational health report is typically the first step to be taken in order for an employer to satisfy itself that an employee is fit to return to work or whether there are reasonable accommodations to be made in order to facilitate a return.

As the Supreme Court indicated in the Nano Nagle case, it is advisable for an employer to consult with the employee throughout the process, notwithstanding that there is no statutory obligation on the employer to do so. Employers should ensure that their sick leave policies are up to date and
start planning and budgeting in advance of the introduction of mandatory statutory sick pay.
If you have any queries or require any assistance in relation to any of the above, please contact Aisling Parkinson or Jenny Wakely.
About the authors
Aisling Parkinson (aparkinson@dacbeachcroft.com) and Jenny Wakely (jwakely@dacbeachcroft. com) of DAC Beachcroft (https:// www.dacbeachcroft.com/en/gb/ locations/dublin/) are specialists in employment law. This article is for general information purposes only and does not comprise legal or professional advice. You should not rely on any of the material in this article without seeking appropriate legal advice.

Twitter: @dacbeachcroft
LinkedIn: DAC Beachcroft Dublin.