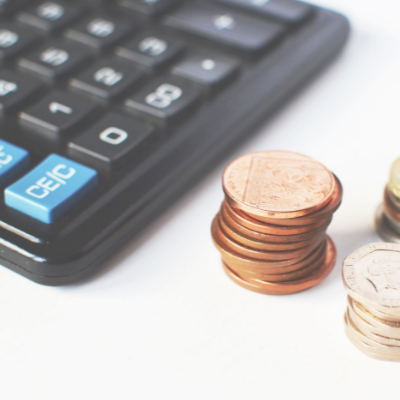 Earlier this month, a woman entered a small independent grocery store on the northside of Dublin and asked a member of staff for a packet of cigarettes. "The assistant gave her the price: €13.50," said
Benny Gilsenan.

"No," the woman replied. "I want the €5 ones."
"We don't sell those," said the assistant.
"Well," said the woman, "I came in here today because the person who I normally get cigarettes from told me they've gone up from €5 to €8.50."

The woman wouldn't tell the assistant who normally sold her cigarettes, but it was evident that she was buying them from the black market. Gilsenan, a spokesperson for Retailers Against Smuggling (RAS), was not surprised by this interaction.

"During lockdown - from January this year until the end of June - cigarette sales went up by almost 100% in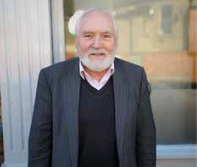 my premises," he told Retail News. This was a result, he believes, of a drop-off in smuggled tobacco during the pandemic. That changed when restrictions eased: "Since the end of July, we have seen that trend change dramatically. Now sales have gone back down to where they were before Covid."
The day after Gilsenan spoke to Retail News, smuggled cigarettes with an estimated retail value of €613,000 were seized at Dublin Port: the same week that seven million cigarettes were seized from a lorry trailer in County Antrim. Since July, there have been seizures on the island on an almost weekly basis.
"If I said this was phenomenally serious, it would be an understatement," said Gilsenan. "There are more seizures than ever before and we're still led to believe they are only getting 10% of smuggled tobacco. That means there is 90% still getting through."
Due to routine hikes in Ireland's annual Budget, the retail price of cigarettes in Ireland is 121% above the EU average. Yet the revenue and health benefits of price increases are becoming questionable.
"Retailers are very conscious of the level of illegal tobacco coming into the country," said Arnold Dillon, Retail Ireland Director. "Government should consider that price or tax considerations, in the context of the Budget, might have the effect of driving people to the black market. It doesn't tackle the health issues. Nor does it bring long term benefits to the Exchequer if the money is going into the hands of criminals."

As Budget 2022 approaches, retailers across the country are drawing up their wish-lists; illegal tobacco is just one hot-ticket item. As we emerge from the pandemic, and mitigate the impact of Brexit, the costs of business have come sharply into focus. Increased employment costs - through the impending introduction of mandatory sick leave, pension auto enrolment, and changes to the minimum wage - are looming.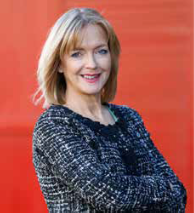 "If Government want a jobs-led recovery, they need to be careful about taking measures and initiatives that increase the cost of employment," said Tara Buckley, Director General, RGDATA. "The commission for taxation should look at any types of proposals to ensure they do not add to these costs."
During the Covid-19 pandemic, state support and relief schemes have been vital in assisting SMEs to retain staff, maintain operations and continue to serve their local communities, according to Dillon: "It is important that any supports are ended gradually and take account of the level of recovery that is required for businesses operating in the service sector."
Retail Ireland are calling for new measures to incentivise arbitration in rent disputes - "a long-standing issue that emerged during the course of the pandemic". Furthermore, they would like to see the EU's Brexit Adjustment Fund, which allows retailers to navigate disruption to established supply chains and business models, to be "channelled in a way that ensures it gets to the businesses that need them".
Tax reform is a top-line issue for the Irish Small and Medium Enterprises Association (ISME). Neil McDonnell, Chief Executive, wants to shine a torch on what he describes as the "Jobs Kill Zone": the narrowing gap between state benefits and wages.
"If you don't live in a city and you're a single person, you lose your entitlement to social and important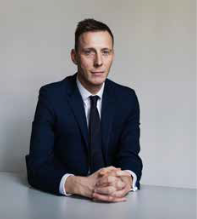 housing when your income level exceeds €25,000. Students working in shops and on PUP are saying they want to be paid in cash. We have set up a mini cottage industry in tax avoidance and social protection. There was a state of denial, especially amongst parties on the left, but it's not deniable any more.
Everybody knows there is a massive recruitment and retention problem. They have to start looking at tax reform," said McDonnell.
Despite the Judicial Council's reduction in injury awards, the cost of insurance remains a headache. With premiums increasing by as much as 70% in recent years, a single digit reduction has not cut the mustard.
"There has been no substantive or material change," stated McDonnell. "We were looking for an 80% reduction in damages."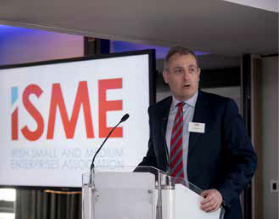 Buckley added: "The Government should fund the other reforms we have been promised. That includes the rebalancing of the Duty of Care."
Following the UN's Intergovernmental Panel on Climate Change (IPCC), described by the UN chief as "a code red for humanity", focus on sustainability and the circular economy will be a priority in Budget 2022.
Retailers are ready to step up.
"Retailers are making enormous changes in how they operate: energy consumption, packaging recycling, products, plastics," said Dillon. "Retail wants to be a leader in delivering on targets and there will be an economic and consumer benefit of that. But the right incentives need to be in place for businesses to make those investments."