Barry Reynolds, Chris Ryan and Sinead Egan of DAC Beachcroft review the important changes to Irish employment law during 2021 and preview some new legislation on the way next year.
2021 was a whirlwind of a year for employment law in Ireland and 2022 is set to continue the rapid pace of change. In this month's issue, we reflect on some of the most significant developments that occurred in the past 12 months and look ahead to what's in store in the new year.
Big changes to the WRC
In April 2021, we had the landmark Supreme Court decision of Zalewski v Adjudication Officer, Ireland and the Attorney General ([2021] IESC 24).
This case challenged the lawfulness of the procedures adopted by the Workplace Relations Commission (WRC). It was considered by the Supreme Court in a case that is of fundamental importance to any employment related claim. The Court upheld the workings of the WRC overall as being constitutionality compliant. However, it did identify a number of aspects of the procedures which were unconstitutional and needed to be amended. In order to remedy these aspects of the WRC procedures, in July, new legislation (The Workplace Relations (Miscellaneous Provisions) Act 2021) was introduced, resulting in major changes which are highly relevant to anyone facing an employment dispute, including:
• Hearings in public: before Zalewski, hearings before the WRC were conducted in private. The Supreme Court found that this was unconstitutional as it did not comply with the requirement for justice to be administered in public. Following this change, members of the public, including the media, are permitted to attend hearings, unless there are "special circumstances" requiring a private hearing. The exceptions will be very limited.
• Publication of party names: contrary to the previous practice of the WRC, the full names of employers and employees are now reported in virtually all WRC decisions.
• Oaths and affirmations: previously, the WRC had no power to take evidence on oath or affirmation, limiting remedies for false or inaccurate evidence before the WRC. Now an Adjudication Officer has the power to take evidence on oath or affirmation. This means that anyone found giving false evidence may be subject to certain penalties.
The impact of these changes has been significant. The immediate impact of the changes were that many WRC cases were adjourned, pending the publication and coming into force of the changes. For example, cases involving conflicts of evidence could not proceed as they had to be dealt with under oath and this required legislation. This meant adding further delays to an already congested system, resulting in longer waiting times between lodging a complaint and the complaint being heard.
The fact that cases are now held in public and party names are now published also warrants consideration by all employers facing a statutory claim. Employers will be particularly conscious of potential reputational damage, where the names of the parties can potentially be published in media reports. Whilst the overall effects of this change remain to be seen, it may have resulted in an increase in demand for the mediation services of the WRC to avoid the need for a public hearing.
The right to disconnect
The continuing Covid-19 pandemic has had a devastating impact on workers and businesses. The changes wrought on the world of work have varied from sector to sector. Office workers were among those who could continue to work, provided of course that they had available to them the equipment to work remotely. This shift to home working triggered a renewed focus on working time and protecting staff from the stress of excessive working and an 'always on' culture. One of the changes which this catalysed was the code on disconnecting from the workplace. This was a longstanding concept, and has been long been law in other places, and it is of course not only related to remote working. However, remote working certainly expedited attention being given to this area.
In April, the WRC published the Code of Practice for Employers and Employees on the Right to Disconnect (the Code) with a view to providing practical guidance and best practice for employees and employers in relation to the right to disconnect. The Code now provides guidance for all in balancing the benefits and disadvantages of remote working, helping to ensure that employees benefit from uninterrupted rest time when this is possible.
What is the right to disconnect? It is the right that an employee has to disengage from work and refrain from engaging in work-related electronic communications, such as emails, telephone calls or other messages, outside normal working hours. There are three key elements of the right to disconnect:
• The right of an employee to not routinely perform work outside normal working hours;
• The right not to be penalised for refusing to attend to work matters outside of normal working hours;
• The duty to respect another person's right to disconnect (e.g. by not routinely emailing or calling outside of normal working hours).
The Code does recognise that there will be times when it will be necessary to work outside of an employee's routine working hours, but that this is expected to be the exception. Although Although failure to follow the Code is not in and of itself an offence, failure to adhere to the Code can be used in evidence in a relevant claim. The Code is intended to support existing rights and obligations under employment law, and will be of particular relevance to claims to include, in particular:
• Safety, Health and Welfare at Work Act 2005: employers have a duty to ensure work is carried out in a safe manner. Equally, employees also have a duty to look after their own welfare. The Code is welcome in referring to the employee having some level of personal responsibility for managing their working time.
• Organisation of Working Time Act 1997: employers must ensure that employees take their rest breaks and do not work beyond the maximum 48 hours per week on average, regardless of whether the employee works on an employer's premises or remotely from their own home.
• Terms of Employment Information Act 1994-2004: employees must be provided with detailed information on their working time. This includes information on employee's normal working hours.
The purpose of the Code is to help maintain a culture allowing employees to switch off after core working hours. This seeks to help protect them from managers excessively emailing them but also their colleagues, who may also send emails ostensibly requiring responses prior to the next working day.
Employers should consider putting in place a clear Right to Disconnect Policy. The Code itself strongly encourages employers to engage with stakeholders for the purpose of preparing a tailored policy which accurately reflects the needs of the business and the organisation's culture. This is particularly the case where work might be conducted over several time zones, with colleagues working in different locations around the world.
Looking forward – changes expected in 2022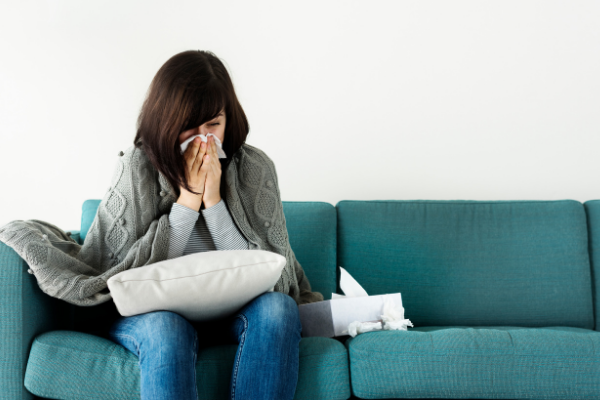 1. Gender Pay Gap Reporting
During 2021, the Gender Pay Gap Information Act 2021 was enacted. For the first time in Ireland, this legislation makes provision for employers to be required to publish the gender pay information in an organisation. Although enacted in July, further regulations are required to be brought in to give effect to these obligations. It is expected that such regulations will be published in 2022.
The purpose of the legislation is to require employers to publish information about the pay of employees referable to gender, with the overall aim of addressing gender pay inequality in Ireland. It seeks to do this by bringing about greater accountability and transparency in terms of pay. As a result, employers will be obliged to disclose the following information:
• the mean and median gap in hourly pay between male and female employees;
• the mean and median gap in bonus pay between male and female employees;
• the mean and median gap in hourly pay of part-time male and female employees;
• the percentage of male and female employees who received benefits in kind.
Not only will employers be required to publish the figures, they will also be required to publish any reasons why there is disparity between men and women and the measures they intend on taking to address them.
It is important to note that reporting obligations will not apply to every organisation. For the first two years following the enactment of the regulations, the legislation will apply only to private and public sectors with at least 250 employees. On the third anniversary, the scope will be expanded to cover employers with 150 employees with this figure dropping to 50 employees in the fourth year. Employers with less than 50 employees will not have any reporting obligations.
In the event that an employer fails to carry out its reporting obligations, an employee may make a complaint to the WRC. Whilst compensation cannot be awarded or fines imposed, the WRC can direct an employer to comply with its obligations. If a complaint is upheld by the WRC, it could cause serious reputational damage to an organisation. The Irish Human Rights and Equality Commission (IHREC) will also have powers to apply to the courts for an order requiring the employer to comply with its obligations.
While some of the details on reporting obligations remain unclear in the absence of the regulations, it does appear that reporting obligations are likely in 2022. Accordingly, employers should commence preparations now, and many are, to collate and review current pay data to ascertain whether any gaps exist and they should start considering how those gaps might be addressed before mandatory reporting begins.
2. Statutory Sick Pay
Ireland is one of only three EU member states that do not require statutory sick pay. However, this is set to change in 2022 with the impending enactment of the Sick Pay Bill, which will introduce a statutory right to sick pay, which will be legally enforceable through applications to the WRC. Under the proposed legislation, the right to sick pay will be phased in over four years, starting with three days' per year in 2022, increasing to five days' paid sick leave in 2023, seven days' in 2024 and eventually 10 days by 2025. Of course, employers will remain able to provide more favourable sick pay options if they so wish.
Whilst the exact terms have yet to be finalised, it is anticipated that sick pay will be paid at a rate of 70% of an employee's wage, subject to a daily threshold of €110. In order to qualify for sick pay, employees will be required to have at least 13 weeks' service with their employer and provide a medical certificate for each period of absence, even if the employee is only out for one day.
The draft legislation has been met with mixed reviews. The fact that employees will be required to obtain a medical certificate for each period of absence, even for one day, may discourage employees from availing of the benefit, when weighed against the cost of attending their doctor.
The scheme has been met with concern by some employers also, with concerns being raised about how smaller employers will fund the payments. For employers who do not currently provide sick pay for employees, it is likely that a review of the relevant aspects of existing contracts and policies will be necessary over the course of 2022.
Failure to pay sick leave could result in a claim to the WRC, in which case an employee could be awarded compensation of up to 20 weeks' remuneration.
Failure to pay sick leave could result in a claim to the WRC, in which case an employee could be awarded compensation of up to 20 weeks' remuneration.
3. Protected Disclosures
Ireland has been ahead of the curve when it comes to whistleblowing protections and we already have in place protections for those who make protected disclosures during their employment. These protections are set to become even stronger next year when the EU Whistleblowing Directive is transposed into Irish law - the directive is due to be brought in by December 17, 2021. However, only the draft general scheme has been published to date, such that it is unlikely that the legislation will be in place before next year.
Some notable changes include:
Widening of the scope of protection - the directive widens the range of individuals who will be afforded protection, extending it to shareholders, volunteers, interns, nonexecutive directors and job applicants.
Reporting obligations - the directive requires for the first time that private sector employers with at least 50 employees establish formal internal channels for making protected disclosures. This requirement will be brought in on a phased basis as follows:
• Private entities with more than 250 employees – from December 17, 2021 (subject to legislation);
• Private entities with between 50 and 249 employees – from December 17, 2023;
• Private entities with less than 50 employees may be required to comply following a risk assessment of the organisation's activities and the ensuing level of risk.
Public sector bodies are currently required to have formal whistleblowing policies under the Protected Disclosures Act.
Broadening of penalisation - the definition of "penalisation" will be extensively expanded so as to include the withholding of training, negative performance appraisals, employment reference blacklisting, and psychiatric or medical referrals.
Other obligations - internal channels will require recipients of protected disclosures to follow up within a reasonable timeframe, including to acknowledge receipt of the disclosure within seven days and have an independent person follow up on the disclosure. They will be required to inform the whistle-blower of actions taken or envisaged to be taken in respect of the disclosure within, roughly speaking, three months.
Given the scope of the changes, draft legislation outlining what this will mean for Irish employers is awaited.
If you have any queries or require any assistance in relation to any of the above, please contact Barry Reynolds, Sinead Egan or Chris Ryan.
About the authors
Barry Reynolds (breynolds@ dacbeachcroft.com), Chris Ryan (chryan@dacbeachcroft.com) and Sinead Egan (segan@dacbeachcroft. com) of DAC Beachcroft are specialists in employment law. This article is for general information purposes only and does not comprise legal or professional advice. You should not rely on any of the material in this article without seeking appropriate legal advice. Twitter: @dacbeachcroft LinkedIn: DAC Beachcroft Dublin