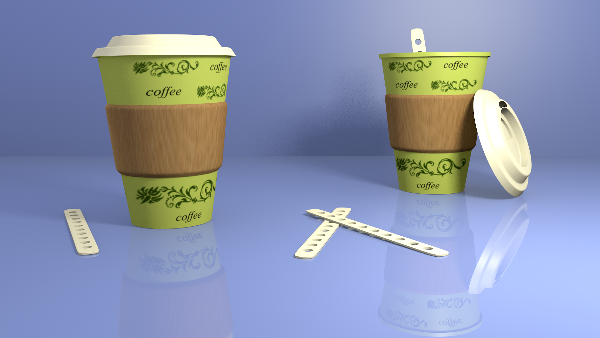 Retailers are claiming that a central concern surrounding the looming "latte levy" – the lack of incentive toward providing compostable, biodegradable or recyclable cups – is not up for debate in the final round of consultations before regulations are introduced.
The retailer consultation, which closes on November 25 in tandem with other stakeholder engagement, targets businesses impacted by the levy. A spokesperson for the Department of the Environment, Climate and Communications told Retail News that the levy, which will charge a flat rate of 20 cent to all single-use disposable cups, will include "compostable, biodegradable or recyclable… The overall aim is to move away from single-use towards reuse. These cups do not minimise the use of resources and, if not disposed of correctly, add to waste for disposal."
Without any incentive to invest in compostable cups, retailers fear that some coffee providers may opt for cheaper plastic variants. Vincent Jennings, Chief Executive of the CSNA, decried the consultation as a governmental box-ticking exercise "to suggest they have communicated with stakeholders". The coffee cup levy was initiated last July as part of the Circular Economy and Miscellaneous Provisions Act 2022. Under the regulations, customers who purchase a coffee in a single-use cup will be charged an additional 20 cents at the point of sale, which will show as a separate charge on a receipt.
Proceeds from the levy will go toward a Circular Economy Fund for environmental and climate action projects. Ossian Smyth TD, Minister of State at the Department of the Environment, Climate and Communications, with responsibility for the Circular Economy, stated the initiative has a long-term goal of outright banning coffee cups and other single use items.
Ennis-based company Cup Print, which supplies retailers with custom-branded coffee cups, and specialises in certified compostable and certified recyclable paper cups, urged the Government to "invest in improving the recycling infrastructure to enhance recycling rates of on-the-go packaging, as well as making composting bins in public areas more readily available," according to Terry Fox, General Manager. "Banning compostable and recyclable paper-based cups in favour of 100% plastic reusable cups isn't the way to go about it," he argued. "The market will be driven towards cheap and low-quality items made entirely of plastics, with limited reuse potential." Fox called on Government to "exempt certified recyclable and compostable products from this punitive levy and not stand in the way of further progress in the development of renewable fibre cups in Ireland."
Retailers have also questioned the environmental impact, through water and energy usage, required to clean reusable cups. A Department of Environment spokesperson told Retail News there are "no provisions" in the proposed regulations that will oblige businesses to wash reusable containers for customers.
"The use of reusable cups and containers is not new and many businesses have been accepting reusables for some time now. As is currently the case, each individual business will need to assess the safety and hygiene implications before deciding whether or not they will accept reusables from customers. The Food Safety Authority of Ireland (FSAI) has issued guidance for businesses on accepting reusable cups and containers from customers," they said. Government has set December 2022 as the target date for the creation of the regulations. After that, "at least three months will be provided to allow appropriate preparation and transitional arrangements to be made before the levy is applied."