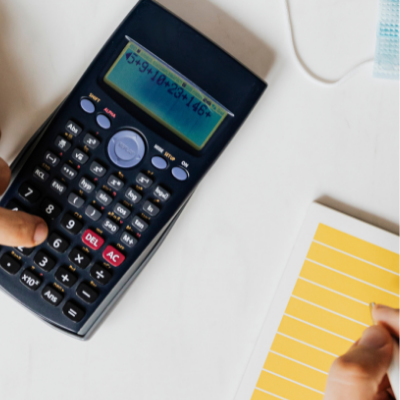 The price of a packet of 20 cigarettes has gone up 50c to around €15, one of the many entries in a Budget that retailers have described as predictable and unspectacular. Despite the Minister for Finance's efforts to spur economic recovery post-Covid, some retailer representatives believe that Budget 22 overlooks serious issues facing businesses in Ireland.
Arnold Dillon, Director of Retail Ireland, noted a number of positive developments, including the extension of the Covid-19 Employment Wage Subsidy Scheme (EWSS) to April 2022.
"We're broadly welcoming of the significant Covid supports that put the economy in a position to recover," Dillon told Retail News. "Wider economic recovery and consumer confidence should now be a priority. Much of retail is in a stronger position, but there are pockets – retailers linked to tourist attractions or city centre locations, for example – that are not fully back to where they were before the pandemic."
An increase in the National Minimum Wage - up 30c to €10.50 per hour - was well-flagged in advance of the Budget. Some retailers, however, contend that persistent minimum wage increases could impact wage rate expectation amongst employees.
"The vast majority of retailers pay well above the minimum wage," explained Tara Buckley, RGDATA Director General. "When minimum wage increases year-on-year, staff on more than the minimum wage expect their wages to go up by the same amount. A lot of our members believe the market should dictate wage increases, and that the minimum wage doesn't need to keep increasing over and above inflation."
Staff retention, which does not appear to have been a consideration in Budget 22, remains a major issue. "Staff recruitment and retention is probably the greatest difficulty for every retailer that I know," noted Vincent Jennings, CEO of the CSNA. "Businesses are hiring but more people seem to be deciding that the service industry isn't for them anymore."
Staff shortages were exacerbated over the pandemic. Some EU workers, for example, have yet to return to Ireland. Around 15,500 retail workers are still availing of the Pandemic Unemployment Payment (PUP), which is not helping staff shortages, according to Retail Excellence Ireland. The pandemic also ushered in lifestyle shifts that are impacting the workforce. "Students don't appear to be available [to work]," said Buckley.
Dillon continued: "Staff recruitment and retention has been felt across the economy. Now the economy is reopening, people are making different life choices. Retailers tell us that some people who worked for them have moved to different locations or are reducing their hours. An abiding problem is that certain parts of Ireland are less attractive because of the costs of living."
Budget 2022 saw no commitment to town centre regeneration, which has been on RGDATA's pre-Budget submission list for a number of years. "We asked for collaborative town centre health checks to be funded and a national coordination body put in place to roll them out. There's no sign of that, so that was a disappointment," said Buckley.
Also notable for its absence in Budget 2022 was any move to "force insurance companies to pass on reductions in premiums," she added.
For the most part, Budget 22 was predictable. Cigarettes went up 50c to a price of around €15 for a 20 pack, with a pro-rata increase on roll-your-own tobacco of 70c. According to the Government, this increase will generate €56m for the Exchequer. Many retailers contend it will ultimately send more customers into the arms of the illicit trade.
"There's no imagination around tobacco in the budget," said Jennings. "Now we have the additional trouble of a Brexit inspired Duty Free on our territory. People don't even have to get off the boat to make their purchases." CSNA has called on the Government to end the practice of what they call "ongoing price manipulation" by tobacco manufacturers in Ireland.
Alcohol retailers had a slightly more to be happy about. The budget heralded excise relief for small producers of cider and other fermented beverages in line with craft beer brewers. Alcohol duties were frozen for the third year running, but the National Off-Licence Association (NOffLA) claimed this does not go far enough.
"NOffLA called for a 7.5% reduction in alcohol excise levels for Budget 2022, in line with our drinks sector colleagues, to align Ireland's punitive excise rates with EU levels," said NOffLA's Evelyn Jones. "The Government must protect the commercial models of drink sector businesses and provide the optimal trading environment, post Covid-19. Continuing with Ireland's current excise regime, which is the second highest overall rate in the EU and UK, will only serve to burden the drinks sector businesses further in their recovery."
With Budget 22 now out of the way, retailers are worried about the raft of labour reforms in the pipeline. These include changes to sick pay, pensions, and minimum wage.