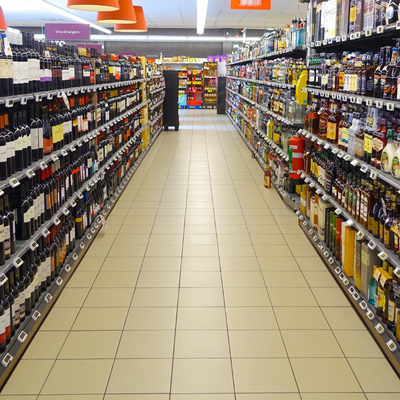 Up until early 2020, the Irish drinks sector was enjoying a hugely positive spell, both at home and abroad. Irish whiskey was making strides right across the world, with new distilleries opening regularly as the industry returned to levels not seen in over a century, while Irish cream liqueur, poitín, Irish gin and even indigenous vodka brands were regular winners at international competitions. Brewers too were reaping the benefits of an increasingly knowledgeable consumer, with craft beers and ciders enjoying strengthening sales.
The future looked very bright indeed, and then Covid hit. "Ours was one of the sectors most affected by Covid," explains Cormac Healy, Director of Drinks Ireland, the Ibec association that represents some of Ireland's best-loved drinks brands across spirits, wine, beer and cider. "The on-trade was particularly affected, as pubs, restaurants and hotels were faced with mandated closures that here in Ireland ran for longer than any of our counterparts across Europe, while we had similar issues in all of our export markets.
Our industry had to contend with big shifts in a very short space of time in terms of the marketplace and particularly our route to market. "The retail sector and the off-trade has always been a valued partner of the drinks industry," Cormac continues. "It's a place where consumers can explore the wide range of offerings and brands available, both established and new entrants to the market. And that became even more important throughout the pandemic."
Beer and Cider
The pandemic impacted all drinks categories, with overall consumption of alcohol in Ireland falling by 9.6% from 2019 to 2021, but beer and cider were hit hardest, due to their popularity in the on-trade in 'normal' times, as Cormac explains: "For context, prior to Covid, just over 60% of beer sales were in Ireland's pubs, restaurants, and hotels. Last year, 53.6% of sales were in the off-trade and 46.4% were in the on-trade."
In terms of hard numbers, the pandemic resulted in a 46% fall in beer production between 2020 and 2021, with sales down by 1.3% and per capita consumption down by 2.3%. Last year, domestic sales of cider declined by 4.2%. In total, they were down by 15.1% since 2019. In the second half of 2021, however, we saw the beginning of recovery in the beer and cider categories as venues reopened.
Wine
Wine sales increased during lockdowns in 2020, despite overall alcohol consumption declining during this time, as consumers moved away from categories that are popular in pubs. However, in 2021, overall wine sales were down by 13%, to their lowest level since 2015. White wine remains the most popular in Ireland with a 48% market share, with red wine holding a 45% share, both unchanged from 2020. Rosé has become increasingly popular in Ireland in recent years, particularly during summer months.
While its market share remained static in 2021, it has grown from 3% in 2016 to 7% in 2021. Spirits The spirits category remained resilient throughout Covid, Cormac reveals, and domestic sales rebounded as hospitality venues reopened in the second half of 2021, up by 8%. Key trends include the consumer shift to 'premium' and 'super premium' in domestic and international markets. Irish Whiskey's spectacular growth was notable once again last year, with global sales reaching 14 million cases, while domestic sales were up by just under 5% between 2020 and 2021. Meanwhile, the huge growth in the gin market continues, with sales up by 13% last year.
Read more at: https://issuu.com/retailnews/docs/rn_nov_22
Pages 26-30.