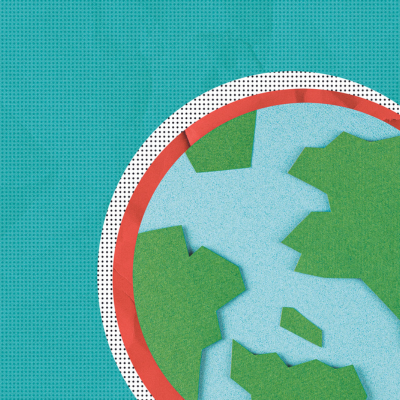 Sustainability is the future; we all understand that. Climate change is having a devastating effect on our planet, an issue which we need to address to protect our home for future generations, with almost every week bringing stark warnings from public bodies about the dangers if we don't act quickly to address rising temperatures.
Companies and brands have realised this. Euromonitor International's Voice of the Industry Sustainability Survey from September 2022 found that 82% of global experts consider that climate action is very or extremely important for their business, and companies are rushing to embrace Environmental, Social and Governance (ESG) criteria like never before. However, Euromonitor believe that most companies fall short when it comes to ESG "as their intentions and commitments far exceed the number of real actions taken". Indeed, while Euromonitor reveal the food and beverage industry are the leaders in ESG reporting, only 15% of companies in this sector publish ESG reports.
Greenwashing & greenhushing

Indeed, the gap between promises and action on sustainability has given rise to the terms 'greenwashing' or 'greenhushing', for those who are hesitant to share progress on sustainability goals to avoid external scrutiny. The EU plans to crack down on inflated claims around products' environmental credentials through the introduction of 'proportionate' penalties. With accusations of greenwashing being likely to increase as punishments are formalised, leading global assurance company LRQA are encouraging organisations to relieve any concerns about sharing updates by adopting independent verification to inform progress against
sustainability goals.
"While greenhushing may seem like a viable option to avoid any potential external scrutiny, it could have a detrimental impact on our collective progress towards a more sustainable future," argued Heather Moore, Technical Director for Sustainability at LRQA. "Organisations have a big role to play in achieving global sustainability targets.
As such, they need to feel confident when speaking about progress, so they can share their wins and losses and learn from each other.
Third party verification is one way to regain confidence when communicating progress, as it helps to prove the
improvements being made." According to LRQA, the role of independent verification and certification frameworks will be key to demonstrate more transparent and accurate sustainability commitments, in turn reducing the risk of being criticised for a lack of progress or misrepresenting data. ISO 14064, for instance, is a standard for greenhouse gas accounting and verification for organisations looking to quantify and reduce emissions, helping companies hit projected greenhouse gas reduction targets
To read the full article, please visit: https://issuu.com/retailnews/docs/rn_april23_nojti