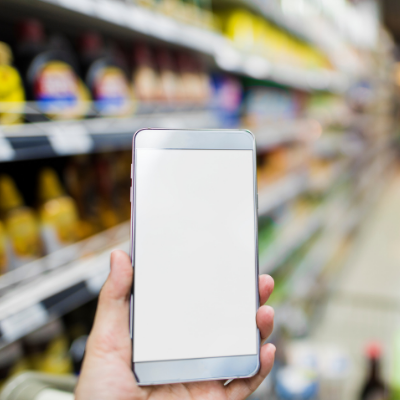 Owen Clifford, Head of Retail Sector, Bank of Ireland, examines six elements shaping the future of Irish grocery and convenience retail.
OVER the past 18 months, Irish grocery and convenience retailers have absorbed significant change within their operations amid unprecedented market uncertainty. The changing trends in customer behaviour and expectation – shopping online, working remotely, contactless payments, increased health & safety and environmental awareness etc – have prompted many retailers to evaluate their long-term business models. Sustainability involves a game of brinkmanship; embracing long-term trends whilst addressing short-term difficulties that may stifle business growth.
The six areas that will shape the future of the retail sector are as follows:
1. Personnel investment:
In a competitive labour market – sourcing and retaining the best people is vital to sustain a retail business. Retailers must, therefore, recognise that two key inter-connected investment strands in the months ahead will be in technology and their people. A structured employee development plan that incorporates role variety, up-skilling opportunities and competitive remuneration needs to be embedded within the culture of the business. The smart use of digital/automation tools can deliver efficiencies within the business which will support this employee-focused model. Excellent customer service is a product of an engaged team; development of personnel is an imperative for progressive retailers in the coming years.
2. Store revamp & investment:
As retailers seek to preserve and develop customer goodwill/ engagement, many progressive operators are now undertaking comprehensive store revamps. This investment, based on market evidence, will support sales and margin growth, whilst mitigating the increased cost of doing business (minimum wage increase, statutory sick-pay, insurance, health & safety etc). A holistic revamp plan drawing on feedback from customers, suppliers and employees will ensure that the maximum return on investment is generated in the longterm.
Where a robust revamp plan is implemented successfully, retailers can expect to increase sales by 5%- 10% and margin by 0.5%-1%. At present, I am supporting retailers with the development, financing and evaluation of their revamp strategies on a daily basis; the volume of transactions being completed suggests that those who fail to invest in the coming years will find it ever more difficult to maintain customer engagement.
3. Consolidation in the market:
Store and group acquisition activity has gathered pace throughout 2021 and further consolidation is expected in the Irish retail sector in the months ahead. The UK retail sector has been targeted by private equity (Morrison's and Asda being two notable examples) as their investor base seek returns in a low interest rate environment. Could these "barbarians at the gate" now turn their attention to the Irish market?
The Irish forecourt sector has seen notable market activity as fuel brands seek to reposition their focus towards a convenience 'food to go' offering - further developments in this respect are expected, linked to the targeted electrification of the Irish motor fleet. Covid-19 and the strain/additional workload associated with same has been a catalyst for a number of retailers to examine the sale of their business.
The number of store purchase proposals that I am reviewing has increased significantly in H2 2021 and this increased transaction volume is expected to continue into 2022 – with the larger groups increasing their store portfolio, and the next generation of retailers also getting an opportunity to take their first steps into store ownership.
4. City centre transformation:
The retail recovery rate continues to be slowest in our city centres as the "doughnut effect" prevails, linked to remote working, depleted tourist numbers and lack of sporting/ entertainment events. Covid-19 restrictions heralded a renewed sense of localism; we re-discovered our neighbourhoods, leading to a renaissance of our suburbs and regional towns.
A refreshed blueprint integrating residential, hospitality, A refreshed blueprint integrating residential, hospitality, entertainment, commercial and retail elements is an imperative to revitalise our city centres. City centre stores will need to proactively assess all aspects of their business plan: target customer demographic, margin development, shrinkage, cost base, property costs etc. They will need to focus more on city centre dwellers as opposed to city centre employees – partner with foodservice/restaurants and provide effective delivery options etc to engage a new recurring customer base.
5. Online grocery:
The future of online grocery will be under the spotlight in the coming months. The existing platforms were stretched when dealing with the unprecedented volumes over the past year, leading to some consumer disengagement with the channel. However, the current low levels (under 5% of total grocery sales) conducted via online demonstrate that a real growth opportunity is available if a frictionless, efficient, reliable service can be delivered. It will be interesting to see if further partnership models develop via Ocado, Buymie, Deliveroo, JustEat or internal 'dark stores'.
The cost of picking and delivery linked to the online channel remains a deterrent to retailers. I would expect a greater emphasis to be placed on user-friendly click-and-collect offerings from all the leading brands in the coming months. The development of more intuitive/extensive brand apps, linking personalised offers, loyalty rewards, click-and-collect, community initiatives and nutritional advice etc, will be a priority for all brands to maintain customer engagement.
6. Sustainability:
Covid-19 has been a wake-up call against conspicuous consumption and challenged consumers about what they value, their shopping attitudes and behaviours. In line with worldwide trends, Irish consumer expectations around the societal impact of retail operations have intensified and many shoppers are now willing to pay a premium for products that meet their values.
Irish retailers have an important role to play in supporting the Irish Government's roadmap of net zero carbon emissions by 2050. Strong engagement in the proposed 'deposit return scheme' and near-shoring their supply chain can be important steps in this regard.
A number of grocery/convenience retailers have already completed 'green' projects or have it as a constant within their capital expenditure or process improvement programmes – monitoring and measuring the benefits of same is now the next step in the transit on to a more environmentally friendly business model.