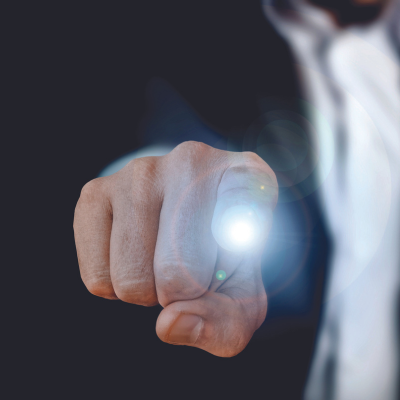 The annual TU Dublin Retail Symposium took place on March 20 & 21 at the Faculty of Business, City Campus, Aungier Street, Dublin. The symposium focused on smart retailing and the development of smart retailing strategies through innovative technology adoption, featuring a variety of speakers from academics to members of leading FMCG companies and the grocery retail sector.

Austin Hughes, Former Chief Economist with KBC Bank, shared his insights on consumer sentiment: "Ireland has kept an annual record of consumer sentiment since 1996. This is particularly important because economics is a social science, and much of what happens in an economy is related to how people 'feel' about what happens rather than the precise details of what is happening. In 2008, the Consumer Sentiment Index (CSI) in Ireland hit the lowest point since records began and this reflected peoples' reaction to the severebanking crisis.
2020 saw another low point as the pandemic hit and late last year, levels fell to similar lows as we were hit
with spiralling energy costs and rampant inflation." However, the latest CSI figures show an increase, which he described as very good news: "It reflects the fact that people have survived a very difficult winter, energy costs are reducing and there are some reasons to be optimistic about the rest of the year. Having said that, the figures for
February 2023 are way below where they were in February of 2022 since that survey was completed just before Russia's illegal invasion of Ukraine and the subsequentspike in food and energy prices.
The precise number of the CSI does not matter as much as the trend, and we are seeing an upward trend so far this year. The value of knowing this is that it can help brands prepare a strategy for how to interact with consumers over the year."Economist Jim Power provided some additional context for the retail sector here, "Ireland had one of the most stringent lockdowns in Europe. When we emerged from it, there was a lot of optimism and a spending boom. However, the supply chain had been disrupted and demand exceeded supply, which led to some inflation.
This likely would have balanced itself out before long, were it not for the invasion of Ukraine by Russia last year, creating huge pressure on food and energy prices. The major result of all of this was dramatic increases in
interest rates, which came as a shock to consumers who had become used to historically low interest rates over the
previous decade." Power went on to stress, however, that the Irish economy is quite resilient.
To access the full article, please visit: https://issuu.com/retailnews/docs/rn_april23_nojti