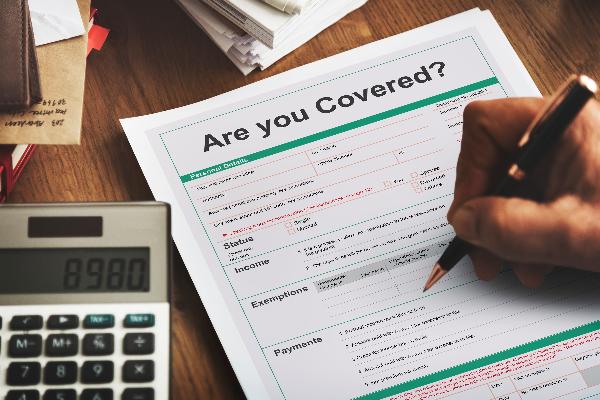 The Retail Minister has made a commitment to bring down the cost of high insurance premiums for shop owners.
Neale Richmond TD, Minister of State at the Department of Enterprise, Trade and Employment with special responsibility for Employment Affairs and Retail Business, was speaking at a meeting with RGDATA President Colin Fee and Director General Tara Buckley, when he said it was "a priority of his ministerial office to reduce premiums and that he would work with the Junior Finance Minister, Jennifer Carroll MacNeill TD, in dealing with insurance companies", revealed Buckley.
Richmond's pledge to reduce the cost of insurance, including employer and public liability, comes at a time of spiralling insurance prices, when regular convenience stores "can pay up to €50,000 a year", and supermarkets "up to €200,000 a year", according to RGDATA.
Peter Boland, Alliance for Insurance Reform, told Retail News that insurance costs remain an "existential issue" for retailers: "We have many examples of members eating into their savings to pay both energy and insurance bills, or borrowing money to pay their insurance premium. In the year just gone, we saw increases averaging 14% on renewal for liability cover." Premium hikes come against the backdrop of a reformed insurance landscape in Ireland.
In December 2020, the Government published its Action Plan for Insurance Reform, which set out 66 actions intended to bring down the cost of insurance and introduce more competition to the Irish market. "Insurance reform is one of my top priorities as Tánaiste," said Leo Varadkar TD at the time. In March 2022, the second implementation report for the Act suggested "80% of actions in the Plan are now being delivered, with the remaining
initiated". For example, new judicial guidelines indictating more "appropriate" levels of personal injury awards replaced the former Book of Quantum. "Since April 2021, damages have plummeted, as has the risk associated with every premium," noted Boland.
The Garda Insurance Fraud Coordination Office (IFCO) has been established, and Minister Dara Calleary TD, from the Department of Enterprise, has signed off on the reform of the Personal Injuries Assessment Board (PIAB). The
latter includes an order making it an offence to supply false information to PIAB.
"And so everything that the insurers wanted by and large has been delivered,
or is being delivered," continued Boland. "Yet we are not seeing reductions in premiums." If the size of pay-outs is falling, why is employer and public liability going up? Retailer representatives believe insurance companies are not passing on the benefits of the reforms. "Profits have not come down, so it's fair to conclude that the benefits of the guidelines are being pocketed by insurers," said Boland. RGDATA called on Government to cap insurance company profits. "They're talking about capping the profits of energy companies, so we think it is possible," said Buckley.
"Government did it before, when they intervened with banks." The Alliance for Insurance Reform, meanwhile, feels that Government perhaps cannot cap the price of insurance but believe they might use "soft power" to persuade insurers to reduce their premiums. The lack of competition within the Irish market is a further encumbrance. "When a retailer looks for cover, they will typically find that there's only one underwriter prepared to cover them. And in a situation like that, they're at that underwriter's mercy," said Boland.
The Government have set up an Insurance Competition Office, but"it hasn't delivered," he argued.
Duty of Care legislation, as part of the Action Plan for Insurance Reform, is expected to be enacted by summertime. A spokesperson for the Department of Finance told Retail News that "overhauling this legislation should help to address the issue of 'slips, trips and falls', which are particularly prevalent in public-facing areas, including retail, and could potentially unlock further liability insurance capacity for businesses."
A spokesperson for Minister Neale Richmond TD at the Department of Enterprise, Trade and Employment, said the Minister "will work with Government to bring [insurance] costs down, especially for retailers", but the responsibility for insurance reform, they said, is "under the direct remit of Department of Finance". A representative for Minister Jennifer Carroll MacNeill TD at the Finance Department cited recent data from the Central Bank, which stated that the public liability market, "which is particularly focused upon 'footfall heavy' sectors such as retail", has been loss making for a number of years and consequently insurers are reluctant to expand in this area.

"At the same time, this more specialised liability market segment is closely impacted by global insurance trends, and is therefore slower to reflect the changes being delivered through the government reform agenda than more commoditised products such as motor insurance," noted the spokesperson. MacNeill said: "I have met with the CEOs of the major insurance companies recently and impressed upon them the necessity to reflect reform achievements in the form of reduced premiums, and to expand their risk appetite into underserved areas. There
have been encouraging developments regarding insurance companies either seeking to establish in Ireland or to expand product lines already available to Irish consumers. This is a space that I will monitor very closely." Tara Buckley plans to raise the issue with Minister Richmond again in the next meeting of the Retail Forum on March 22. "We applaud the Government for delivering on so many of the issues identified by the cost of insurance working group," she said.
"But these are only effective if they bring down the cost of insurance. All the actions that have been undertaken are useless to shop owners if our insurance premiums continue to increase."