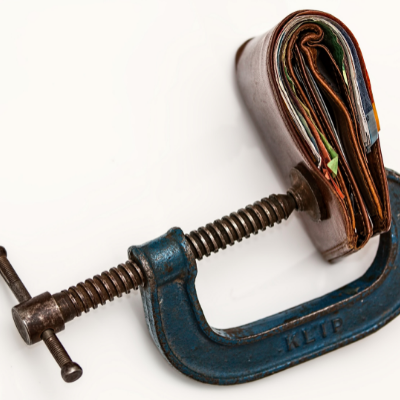 PRICE rises, substitute replacement products, and a reduction in the number of promotional items on shelves: these are some of the changes that retailers are experiencing due to a leap in food inflation.
Grocery price inflation hit 4.7% in the 12 weeks to April 17, 2022 – its highest level since 2013 - according to recent figures from Kantar. Bread, pasta, butter, milk, eggs and tomatoes are among the items hit hardest. Peter Gaughan, who owns a Spar outlet in Balla, Co. Mayo, told Retail News he's noticed price rises in alcohol, pet food, and "nearly everything else. Every week there seems to be price changes."
Vincent Jennings, CEO of the Convenience Stores and Newsagents Association, said his members "rarely saw unnatural increases in bread, flour, milk, or dairy products" until now.
"The cost pressures experienced across the industry are severe and impacting on all inputs," added Paul Kelly, Director of Food Drink Ireland, "so there is an inevitability that food companies will need to further recover costs in the marketplace."
Damian O'Reilly, a lecturer in retail management at Technological University Dublin, told Retail News how "retailers are keeping fewer SKU's. There has been a decrease in the number of Stock Keeping Units that supermarkets can keep because of the impact of Brexit. Supermarkets are running out of different products and they are keeping fewer products".
Tara Buckley, Director General of RGDATA, told us the focus in retail has shifted away from promotions and toward managing "good value, every day". There's also been a shift toward private label brands in order to allay supply difficulties.
Now products are becoming tougher to source, wholesalers are unlikely to strike up long-term agreements with suppliers in the next six months to a year, according to O'Reilly. "Suppliers won't be able to guarantee supplies," he said. "The long term agreements are difficult to maintain."
Rising costs such as freight, energy and wages, have contributed to food inflation, but "cost increases for all inputs have accelerated since the start of the war in Ukraine," said Kelly.
O'Reilly explained: "Even before the war, supplier prices - from Unilever, Kellogg's, Heinz, P&G, Valeo Foods, and others - were going up between 5% and 20%. The war has exacerbated price increases."
According to website tradingeconomics.com, Ireland imported $85.94m (€81m) in cereals from Ukraine in 2020: an exporter that ground to a halt following Russia's invasion of the country. Ireland does not rely on Ukraine for all its wheat, but the loss of Ukrainian exports "has severely impacted global markets, resulting in large increases in wheat prices and thus flour prices," said Paul Kelly. The price of flour is now set to rise a further 25% in the next nine to 15 months.
Ukraine is a key supplier of sunflower oil and retailers are predicted to run out of this product over the next 10 weeks. A spokesperson for Tesco Ireland told Retail News the supermarket currently has "no customer purchase limits on cooking oils but we are monitoring stock levels daily". Tesco encouraged customers "not to alter their normal purchasing habits". Sunflower oil is a key ingredient in many other products, such as crisps. As a result, some manufacturers have been forced to alter recipes and find replacements such as rapeseed oil.
"Certain ingredients, like sunflower oil, are beginning to have availability issues," said Kelly. "As a result, manufacturers are attempting to source from alternative suppliers or reformulating their products by switching to other oils."
Meanwhile, price hikes on animal feed, energy, and fertiliser, are pushing costs up for potato, poultry and pig farmers. Retailers are also facing rising costs of doing business. "Electricity prices are going up," said Gaughan. "Insurance is going up. Staff costs have gone up. Wages. Packaging for our deli. We're constantly having to watch our margins."
"The wholesale cost of everything we're buying is increasing," said Buckley. "The cost of getting it to the shelves has increased. The cost of keeping the shop lit... There has been inflation across the board in every element of our business. It's unfair that we're paying hugely increased energy costs, even before the war in Ukraine."
According to Kantar's recent survey, the average household in Ireland is facing a €330 increase on their annual grocery bill. Consumer confidence has weakened and disposable income is sparse. "It's going to become a very difficult battleground over the next six months to maintain market share," contended O'Reilly.
So what should retailers do? Tesco conceded to Retail News that "commodity price increases, changes to input costs, and the impact of global demand can lead to price increases". However, they vowed to "work collaboratively with our suppliers to minimise impacts to our customers and offer them the best possible value on products that matter the most to them." Convenience retailers have the same attitude.
"Just because we're a convenience shop doesn't mean we don't keep an eye on our prices," said Gaughan. "Once you start going past certain price points, you will notice people saying 'That's dearer'. Some things, you have to take a hit on. It's going to impact a lot of the smaller shops in the long run. If they don't get their mix right, it's going to hurt them."
"Like all businesses and households, Musgrave has been dealing with inflation over recent months," a Musgrave spokesperson told Retail News. "We are acutely aware of both the scale and impact of price inflation right through the supply chain, from producers to customers. We also understand the pressures our customers and communities face at this time. Musgrave is working hard with our suppliers to ensure we continue to deliver the best value and quality Irish products for our customers.
Buckley added: "You can't just sit around and increase your prices willy-nilly. You have to be cognisant of your customers. It's a competitive marketplace. Our members in buying groups have the ability to be competitive. They focus on the uniqueness of their offer: in-house bakeries, in-house butchers, in-house delis. People will still pay for quality."
Damian O'Reilly said that as prices are going to be volatile over the next six months, people will shop around for their purchases. He predicted an increase in the use of personalised incentive schemes within retail: loyalty cards and more personalised promotions.
"[As a retailer], you're going to have to get better at buying," added Gaughan. "Traditionally, you might have bought one case of this, another of that. Now you might have to go, 'I'm going to get 10 cases of that and try and get a deal on it and hope I don't run into problems'. You're also going to have to watch your costs: right across your cost base."
Inflation is due to rise to 8% by summer 2022, according to the Central Bank. Domestic demand, a measure for growth in the Irish economy, is likely to increase by 4.8% throughout the year.