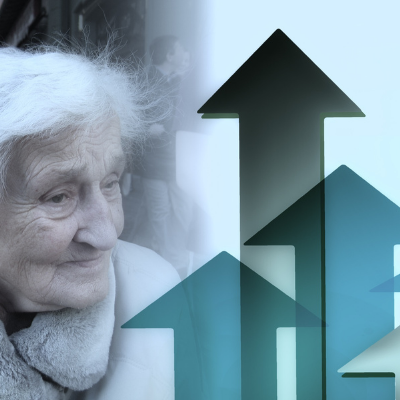 Recent shopper research across the island of Ireland revealed that 85% of consumers say that the rising cost of living is impacting how they shop.
IRISH shoppers are feeling the impact of inflation, with the rising cost of living impacting how they shop, according to new research from Belfast-based branding and digital agency, The Foundation.
It's anticipated that the impact will be felt by local food and drink brands, with a third of shoppers (36%) expecting to buy less local produce. However, in some good news, just under half (46%) of respondents are still committed to buying the same levels of local food and drink products.
Conducted in March 2022, the research was commissioned to examine the impact of the rising cost of living on shopper behaviour and how this will impact on local food and drink brands. It's the latest report from The Foundation and is part of their 'Building Better Insights' series, which provides current consumer insights.
Trading through a crisis
"The cost of living is not a 'trend', it's a crisis," stresses Brendan Gallen, Strategy Director of The Foundation. "Local producers have built a global reputation for the quality of their food and drink products, but with consumer spend being squeezed due to the eyewatering rise in energy prices, it's crucial that local brands communicate value as well as quality."
Advising food and drink brands on how they can navigate the current environment in terms of their marketing, Brendan adds, "Brands should be mindful of their content when marketing, showing empathy for consumers, taking action and demonstrating that they recognise how challenging it is for households."
Rich content that focuses on multiple uses of a product, how to make a product go further, money saving hacks etc. will all pay dividends for brands in terms of consumer preference, according to the Strategy Director: "At a time when inflation is rising alongside shoppers' concerns, communicating in a relevant way that conveys value is essential."
A messaging shift
For local food & drink brands generally, now may be the right time to consider a messaging shift, according to The Foundation. This could lead to brands moving away from more premium territories/occasions and focusing more on the "everyday" message; however, they stress that premium and "indulgence" will remain a key driver in some categories, such as confectionery and snacking.
The growth of the own label category over the past 10 years has been significant, and as the year progresses, it's predicted that shelf space for own label will further increase as the price of utilities continues to rise, according to The Foundation. In fact, in the research, almost two thirds of shoppers (61%) said that they now buy own label products, with 71% purchasing goods considered to be from the 'value' range.
The research also points to savvy shoppers buying larger sizes in products to save money in the long run, with almost half of the shoppers surveyed (49%) actively choosing to purchase bigger packs.
For retailers, there will be plenty of appetite for increased promotional activity and ensuring that value ranges feature more prominently in category plans and marketing, claim The Foundation. As for local food and drink manufacturers, the question that arises once again is how much focus should be placed on supplying own label as a way of supporting the business through this crisis of consumer confidence.
Utilising research to adapt your approach
"Research gives brands valuable and current insight to adapt their approach in response to the market right now," explains Erin Nixon, Commercial Director, The Foundation. "For example, increasing pack size, increasing promotional spend on 'family' packs or tweaking marketing campaigns to communicate 'added value' are just some of the potential solutions for local food and drink brands."
On reviewing the findings, CEO of Food NI, Michele Shirlow, says: "Current research and responding to macro trends is vital for all brands, but for our local producers, they win on quality every single time. The market is challenging, shoppers are under pressure, but our local brands have demonstrated time and time again they are innovative and adaptable. For NI food and drink brands, it would be prudent to reflect on the findings of this latest report, consider how they can communicate their value proposition and look for the opportunities."
In addition to value and price, shoppers also buy with their eyes, and almost three quarters (72%) of respondents said that seeing the product behind or through packaging has considerable or lots of influence on their purchase. In addition to packaging, 'ease of preparation' is a trend that has been steadily on the rise. The ease in which shoppers can cook / prepare a product has either 'considerable' or 'lots of influence' on purchase (62%).
Erin Nixon continues: "Brands' marketing efforts should always be fluid. A brand's values are consistent, but to achieve cut-through in terms of marketing requires a nimble approach that's adapted based on consumer trends and the wider environment. "Brands that respond to the new normal will make gains and that's why we're committed to conducting real and current consumer research through our 'Building Better Insights' reports, that can help local brands to make informed decisions with regards to their marketing."
The importance of local
The research identified other important factors for shoppers when it comes to buying food and drink products including 'sourcing', 'fresh' and 'convenience'. Half of consumers say that where food & drink is sourced from has either considerable or lots of influence on them. Interestingly, this is more pronounced in the Republic of Ireland than in Northern Ireland (55% vs 41%).
Consumers equate local with fresh and when asked the types of local food & drink they would like to see more of, Fruit & Vegetables (56%), Fresh Meat & Poultry (53%) and Bakery (50%) are the fresh categories that emerge. Consumers in Northern Ireland show more pronounced desire for Fresh Meat & Poultry (61% vs 49%), Fruit & Vegetables (60% vs 55%) and Pre-prepared Fruit & Vegetables (34% vs 20%) than in the Republic.
While demand for 'raw' local produce is high, consumers also want more local options in Ready Meals and Ready to Cook foods (29%), Pre-prepared Fruit & Veg (23%) and Pre-prepared Meat & Poultry (22%).
Anything that influences consumer grocery habits should be considered by marketers, according to The Foundation, whose survey revealed that 68% of consumers say that social media has either a little, considerable or lots of influence, and really should be a focus for local food & drink brands. They advise that food & drink brands need a presence on social media, focusing on key "content pillars" through which brands can communicate key messages through a focused content plan.
Almost 500 consumers in Ireland took part in the survey, which was conducted in March 2022. To download the full complimentary report, please visit www.wearethefoundation.co.uk.
About The Foundation:
THE Foundation is a Belfastbased branding and digital agency, using creativity and clarity to drive businesses forward today while building better for tomorrow. Services include branding, design, packaging, digital marketing and campaign execution.