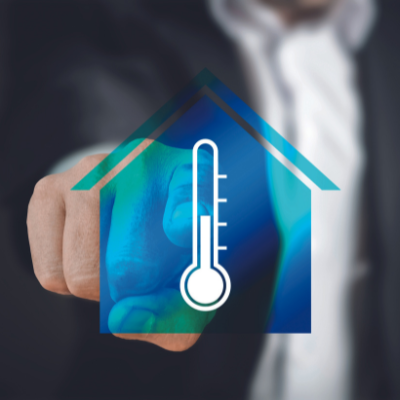 Elizabeth Bowen, Irish Cold Stores Federation, explains how Irish cold stores operators are key to our ongoing agri-food growth and calls on Government to incentivise temperature-controlled stores to invest in resource efficiency.
COLD storage plays a vital role in Ireland's agri-food sector and ensures Irish chilled and frozen food products can be enjoyed at home and exported worldwide. As we aim to achieve sustainability in our food systems, cold stores play an active role in reducing food waste and loss. Due to cold storage's position within the supply chains of exporting food businesses, they can be considered as export enabling firms.
Up until recently, there has been a surplus of cold storage space in Ireland. The extra space was created after intervention was abolished in 2003. The effect of the surplus space was inexpensive storage for the food industry, resulting in no new stores being built. The agri-food sector grew substantially over the past decade, with Irish food and drink exports increasing from €8.9 billion in 2010 to €13.5 billion in 2021. Increased processing and exports have now resulted in a severe shortage in cold storage space. In addition, Ireland's expanding pharmaceutical sector is now competing with food companies for space in temperature-controlled stores.
As we adjust to Brexit, pressure on cold and chilled storage is rising due to disruption to supply chains and the need for products to be stored for longer or frozen to go to new markets. Furthermore, European companies who used to supply the Irish market from cold stores in the UK are now sending product directly to be stored in Ireland. Covid-19 and the war in Ukraine have also added more strain to global supply chains and disrupted shipping routes, creating a shortage of container vessels and refrigerated shipping containers. Slower container and product movements across the supply chain are leading to rising demand for cold storage infrastructure here in Ireland.
The invasion of Ukraine has seen substantial impacts on the cost of gas, in an already unsteady energy market. Before the crisis, Irish cold stores were experiencing significant increases in their energy costs and many are now reporting that rising prices are having a major effect on their business. In addition, like many other Irish businesses, cold stores are facing several competitiveness challenges from commercial rates, access to credit, increasing transport, labour and insurance costs, as well as a rising administrative burden from new regulations and legislation. In times of uncertainty, it is essential that curbing the business costs over which Government have most influence must be a top priority.
Reducing emissions
Temperature-controlled stores have been working hard and investing in energy efficient equipment and practices to reduce their emissions and become more sustainable. While more cold stores move beyond the low hanging fruit for energy efficiency, large capital investment will be needed for stores to transition to low carbon. Changes made now will need to last for decades so that these businesses can make sure they are resilient to future energy and emission regulation and taxation. Unfortunately, access to finance and uncertainty about the future path of both energy prices and demand in the economy is slowing down the sector's decision making on long-term changes to reduce carbon emissions.
To incentivise cold stores to invest in resource efficiency the Irish Cold Stores Federation (ICSF), the Ibec group for businesses working in cold storage, would like to see new measures introduced to support maintenance, improvements and retrofitting of commercial buildings. A once-off Government-backed commercial rates exemption scheme could support such investment. ICSF believes that better utilisation of the Accelerated Capital Allowances Scheme, by widening the scope of qualifying energy-efficient equipment and simplifying the current scheme, would promote investment in energy efficient products and equipment. To deliver large-scale emissions reduction in this sector, all existing and new Government supports schemes must be reviewed and refinanced to ensure that cold stores are not excluded and that funds get to businesses in a timely and efficient manner.
Food Vision 2030: temperature-controlled stores left out in the cold
Food Vision 2030 aims to make Ireland a world leader in Sustainable Food Systems and aims for an increase in the value of agri-food exports to €21 billion by 2030 and to achieve a carbon-neutral food system by 2050. To meet such high targets and expectations, all actors within the agri-food supply chain must play a role. The mission and goals for farmers, food producers, Government, stakeholders, and others are well planned out in Food Vision 2030, but unfortunately there is no mention of temperature-controlled stores. Such an omission highlights that these businesses are little understood within our own food supply chain.
Despite these challenges, cold store providers indicate that volumes over the past year have been extremely high and expectations from most members are that occupancy levels will remain at or close to 100% for the remainder of the year, based on reservations from existing customers. Enhanced food service activity, increased output in the dairy sector, shortage of containers to export products and strong retail volumes have been identified as some of the current drivers of high occupancy.
At the current juncture, ICSF believe it is crucial that appropriate measures are introduced to strengthen Irish cold store businesses to take advantage of new opportunities, play a significant role in achieving the ambitious targets set out for the agri-food sector and support our transition to a low carbon economy.
About the Irish Cold Stores Federation
IRISH Cold Stores Federation (ICSF) fosters relationships between cold stores, their customers, and the wider supply food chain. Our priority is to ensure that the key issues for the sector are recognised and understood by policy makers at national level. ICSF works with members to provide a reliable service to meet the needs of Ireland's growing food sector.
ICSF is part of Food Drink Ireland, Ibec's trade association for the food and drink industry in Ireland. FDI represents the interests of over 150 food, drink and non-food grocery manufacturers and suppliers.
In you have any questions and queries about the Irish Cold Stores Federation, contact Elizabeth Bowen, PCF Director, Food Drink Ireland at elizabeth.bowen@ibec.ie.