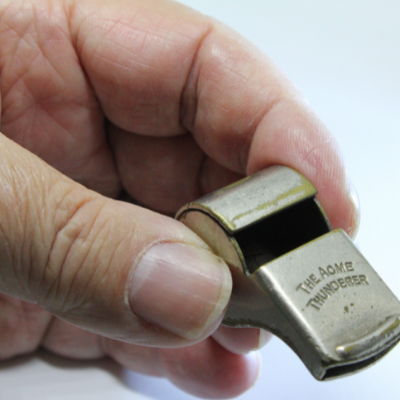 Barry Reynolds and Chris Ryan of DAC Beachcroft report on the new Protected Disclosures (Amendment) Bill 2022 and what it could mean for Irish employers, including those in the FMCG sector.
Whistle-blowing in Ireland is never far from the employment agenda and this is set to remain the case, if not increase, for all employers, including retailers. You may ask 'why is this relevant for us?' There is little risk of a public scandal, financial crime or environmental disaster in the retail environment. However, whistle-blowing can arise in any business, can be made by ever broader classes of discloser and can relate to an ever increasing list of kinds of wrongdoing. Most significantly, on February 9, 2022, the Government published the long-awaited Protected Disclosures (Amendment) Bill 2022 (the Bill), with the purpose of giving effect to Directive (EU) 2019/1937 (the Directive) and further enhancing the protections afforded to individuals since 2014.
In summary, the already leading protections which Ireland has for whistleblowers under the current Protected Disclosures Act 2014 (the 2014 Act) will be further enhanced and there will be entirely new obligations on all employers in Ireland. These include very specific steps which employers must take in the event that a person makes a potential relevant disclosure. Informal resolutions, which are generally to be encouraged, and use of existing HR machinery within the business may no longer be suitable to the processing of several kinds of employee complaint.
Currently, Ireland is among the leading EU countries in terms of providing robust, often referred to as 'world class', protections for individuals who are styled as whistle-blowers, in other words those who make protected disclosures. The imminent changes aim to change the landscape in this context by harmonising whistle-blowing legislation across the EU and setting minimum standards of protections for whistle-blowers.
In this month's article, we take a look at what is a protected disclosure and what is not, in line with Ireland's current whistle-blowing regime and the leading cases, while we also examine what's going to change under the new regime.
What is a protected disclosure?
A protected disclosure is defined in the 2014 Act as a disclosure made by a worker of relevant information, which in the reasonable belief of the worker, tends to show one or more relevant wrongdoings and came to the attention of the worker in connection with their employment. This typically relates to something dangerous or illegal that an individual has either witnessed or become aware of.
The term wrongdoing, for these purposes, is broadly defined and for now includes the commission of criminal offences, failure to comply with legal obligations, endangerment of health and safety of individuals, environmental damage, the misuse of public funds, concealment or destruction of information about a wrongdoing and gross negligence or mismanagement by a public body.
To qualify as a protected disclosure under current Irish law, information must be provided by a worker relating to the relevant wrongdoing. The 2014 Act defines workers as:
Employees or former employees
Trainees
People working under a contract for services
Independent contractors
Agency workers
People on work experience and the Gardaí
A key part of the test is that the worker must have information to share with the employer. A mere allegation is not enough. They must also relate to one of the kinds of wrongdoing listed above.
If a person raises a concern but does not fall into the definition above or the concern does not relate to one of the listed wrongdoings, then simply put, the disclosure is not a protected disclosure and the worker does not benefit from any protection against penalisation or retaliation under the 2014 Act. They may have other protections though. The protections under the 2014 Act have on occasion come to the fore for those who have not accrued the requisite one year's service for unfair dismissal protection. The main import of the current 2014 Act is that employers cannot penalise workers who have made disclosures.
However, it is not always obvious whether or not a concern falls neatly into the required definitions, particularly when it comes to the classification of a relevant wrongdoing. One question that has arisen time and time again is whether or not a workplace grievance can amount to a protected disclosure. If such a complaint does fall within the 2014 Act, then every employer will become very familiar indeed with this area, as many workplace issues would benefit from this very specific protection for staff. This has not been straightforward over the past seven or so years. On one hand, the 2014 Act makes no distinction between a workplace grievance and a protected disclosure, which would imply that a grievance could be a protected disclosure.
On the other hand, the Industrial Relations Act 1990 (Code of Practice on Protected Disclosures Act 2014) (Declaration) Order 2015 (the 2015 Code) stated that complaints relating to a worker's duties, terms and conditions of employment, working procedures or working conditions are personal and therefore do not constitute a protected disclosure.
We return to this later but first look at the protections available for whistleblowers generally.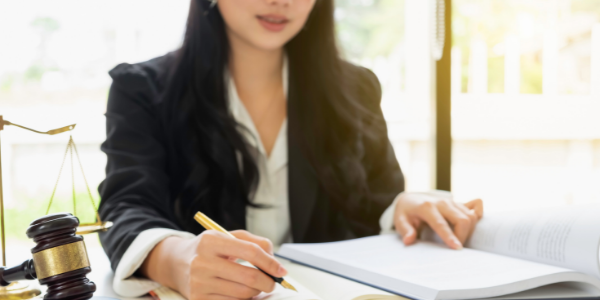 How are whistle-blowers protected?
The 2014 Act protects workers who raise concerns about relevant wrongdoings from retaliation and penalisation or threatened penalisation in the form of suspension, lay-off, dismissal, demotion or unfair treatment. A worker who is dismissed in retaliation for making a protected disclosure does not need the usual 12 months' continuous service to bring a claim for unfair dismissal. Awards can in theory rise to five years' remuneration.
Workplace grievance or protected disclosure?
The lines between workplace grievances and protected disclosures are often blurred. Typically, a grievance or a complaint of bullying would be dealt with under a Grievance Procedure or Prevention of Bullying and Harassment Policy. The Supreme Court in Baranya v Rosderra Irish Meats confirmed that, contrary to the wording of the 2015 Code, a workplace grievance could in fact amount to a protected disclosure. The Court stated that the 2015 Code does not accurately reflect the 2014 Act. The Code draws a distinction between a workplace grievance and a protected disclosure, but the 2014 Act did not do that.
The Court highlighted that a complaint which is purely personal in nature can still amount to a protected disclosure, so long as there is a failure to comply with a legal obligation and (in that case) specific reference was made to breaches of health and safety. Almost all employers of a certain size will have received such complaints over the years. Whilst it was thought by many that there was a necessity for some public element for there to be a protected disclosure, Baranya has made it very clear that this is in fact not the case at all and that the protections of the 2014 Act are not confined to those who raise a complaint in the public interest.
This decision arguably came at good time in that the legislature is even better placed to consider precisely the scope of these robust protections.
What is set to change under new legislation?
Some of the key changes anticipated under the Bill are as follows:
Definition of 'worker': the category of protected persons will be expanded to include shareholders, board members, job applicants and volunteers, among others
Definition of 'penalisation': will be broadened to include conduct such as the withholding of training, negative performance ratings, negative references, refusals to grant permanent contracts to temporary workers, reputational harm, cancellation of a contract for goods and services or of licences or permits, psychiatric or medical referral and other types of treatment.
Definition of 'relevant wrongdoing': there will be a number of new types of relevant wrongdoing e.g. product safety and compliance, transport safety, environmental protection, data protection and consumer protection, and breaches affecting the financial interests of the European Union and the single market, as well as a few others.
Establishment of formal reporting channels: private companies with 50 or more employees will be required to establish internal reporting channels to make protected disclosures. This obligation can be outsourced to third parties. Such a requirement will not come into effect until December 17, 2023. Until then, employers with 250 employees or more will have to put in place such channels.
New obligations and time-lines in managing disclosures: when they receive a protected disclosure, businesses will have to acknowledge receipt of the disclosure to the reporting person within seven days of receipt and to diligently 'follow up' on any allegations that person has made. They will have to give 'feedback' to the reporting person within three months, which includes steps taken (or not) and why.
Grievances: currently, many personal grievances are within the remit of the legislation save for, broadly speaking, complaints under the contract of employment (see above). The Bill addresses this issue. It excludes "grievances about interpersonal conflicts between the reporting person and another worker" and also a "complaint by a reporting person… which concerns the worker exclusively". Those matters can be dealt with through the grievance procedures and other procedures. This is of key importance. However, these provisions, if enacted, will be open to interpretation. See further below.
Burden of proof: under the 2014 Act, the person who is alleging that they have suffered penalisation must prove that that is the case. This position will soon be reversed. Employers will be required to prove that an alleged act of penalisation did not occur by reason of an individual having made a protected disclosure.
Interim relief: the Bill provides that interim relief can be obtained before the Circuit Court in all cases where a worker alleges penalisation. Currently, the 2014 Act allows this but it is limited to applications pending the determination of an Unfair Dismissal claim. What does this mean? It would entitle an employee to ask the Court to intervene in the employment relationship and order that penalisation cease. This could be a game changer for the management of employment disputes arising from disclosures.
Penalties: the Bill sets out a number of new offences including preventing someone from making a protected disclosure and failing to establish internal reporting channels. Under the Bill, anyone who commits an offence can be liable for fines not exceeding €250,000 or to imprisonment of up to two years, or both.
Key takeaway for employers
Employers should now be updating their policies and procedures in this area or, indeed, introducing one. These will have to include formal reporting channels and action lists.
What should these procedures provide? Which types of grievance may remain within the protection of the 2014 Act? Which ones should be called out as not coming within the new reporting channels? These are questions which will give rise to disputes before the tribunals and courts. If a grievance relates to interpersonal conflicts between several workers, as opposed to just one, could that come within the protections? If a grievance relates to treatment of a group of employees by the employer, as opposed to just one person, could that benefit from the protections? These questions will impact on the processes to be adopted and the levels of risk.
If you have any queries or require any assistance in relation to any of the above, please contact Barry Reynolds or Chris Ryan.
About the authors
Barry Reynolds (breynolds@dacbeachcroft.com) and Chris Ryan (chryan@dacbeachcroft.com) of DAC Beachcroft are specialists in employment law. This article is for general information purposes only and does not comprise legal or professional advice. You should not rely on any of the material in this article without seeking appropriate legal advice. Twitter: @dacbeachcroft LinkedIn: DAC Beachcroft Dublin