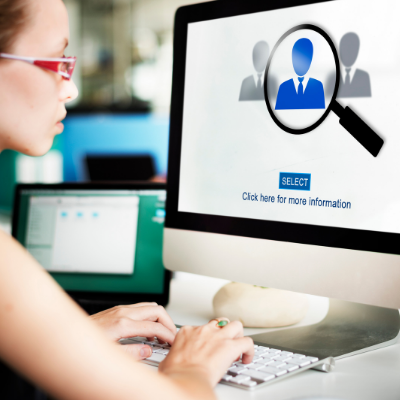 Barry Reynolds, Chris Ryan and Sinead Egan of DAC Beachcroft, specialists in employment law, advise on dealing with workplace grievances, where having the right grievance procedure in place is crucial.
With Government restrictions further easing, businesses are reopening and welcoming employees back into the workplace on a phased and staggered basis. Some employees may be returning for the first time in nearly 18 months. Covid-19 has forced many employees to change their way of working, and the nature of work in the future may look very different. Employees may be returning to work full-time or part-time and others returning on flexible working arrangements. Whatever the case may be, one thing for certain is that employees will be returning to a very different workplace to the one they left before the start of the pandemic. With these changes, employers may be faced with employees raising concerns and grievances regarding this new environment.
What is a grievance?
A grievance is a complaint that an employee, or group of employees, have in relation to their employment, including in relation to working environment or working relationships. A grievance can arise for a variety of reasons, including disputes in employee terms and conditions, unclear processes and procedures, excessive workloads, disputes over pay or hours or even certain inter-personal disputes.
A grievance procedure enables employees to raise concerns with their employer in the first instance, and to facilitate the employee and employer in resolving these concerns. It is the first place an employee raising issues should be directed to seek to resolve those issues. It would also show that the employer has considered how such issues should be resolved.
A well-drafted and robust grievance procedure can help employers resolve issues at an early stage, before the issue escalates. In the absence of a grievance policy, employees may feel they have no recourse to resolve their complaint, which can damage working relationships, affect an employee's job satisfaction, result in employees going on sick leave, and if unresolved, could potentially lead to reputational damage and in extreme circumstances, lead to an employee resigning and claiming constructive unfair dismissal.
What does this mean for employers?
No doubt the first couple of weeks of returning to in person working will see a period of adjustment for employers and employees alike. Employees may be returning to a workplace with new policies and procedures, rules and likely even colleagues they may not have met in person previously. It is inevitable that employers will face a variety of new workplace issues in the coming months, as employees familiarise themselves with the new way of working.
It is important for employers to ensure that a grievance policy is in place and up-to-date, such that employees can raise these issues with their employer and allow the employer to resolve them, without damaging working relationships. A minor issue that could have been dealt with informally could become a much more serious issue if not handled appropriately.
What procedure should be followed?
There is no 'one size fits all' procedure that an employer should follow whenever an employee raises an issue. Employers may be subject to procedures that have been agreed with a trade union, which should be followed if this is the case. However, the WRC's Code of Practice on Grievance and Disciplinary Procedures (the Code), SI No.146 of 2000, contains general guidelines and essential elements of a grievance procedure. In the first instance, the Code outlines that procedures are necessary to ensure that grievances are handled fairly and in accordance with natural justice.
Essential elements of the Code include that the process be in writing, it be reviewed and updated periodically to be consistent with changed circumstances in the workplace, the process must be rational and fair, and that an internal appeal mechanism is available. In addition, the Code recommends the following be included: the right to be represented during a meeting by a colleague or trade union representative, the right to have issues dealt with without delay, and the right to have an independent party deal with each step in the grievance process.
While the structure of the process can vary, and can depend on the employer itself, a grievance process should be clear, be communicated to all employees and be applied consistently. Employees should be encouraged to use the grievance procedure whenever they have issues, regardless of the nature of the complaint.
Informal stage
Best practice outlines that the grievance procedure is broken into separate stages, with the first stage being informal resolution. This can be a very important part of a grievance, as it can allow the organisation to resolve the issue quickly, without resorting to a formal process, which can be longrunning, disruptive and expensive. At this stage, an employee should be encouraged to raise the issue with their immediate line manager, or if this is inappropriate, for example, as the grievance involves their line manager, with another appropriate member of management. It may be the case that a simple discussion between the employee and their manager allows the employee to outline their concern and permits their manager to resolve it in an efficient way, without recourse to a formal process.
Mediation may also be considered, particularly in smaller organisations where there may not be sufficient managers to review the issues, or where it involves more than one employee, and parties will be required to work together in the future. Mediation is a confidential process, where willing participants will be facilitated by an independent third party to seek to resolve the issues without imposing a decision on the parties, but rather seeking to come to a mutually acceptable agreement.
Formal stage
While informal resolution is generally the preferred method to resolve a grievance, if informal resolution is not achieved or if the issue is so serious that it is inappropriate, a formal process may be necessary. Once a formal grievance is received, it is usually up to the employer to determine what happens next, with recourse to the policy.
However, in light of the Code setting out that employee grievances be fairly examined, it is likely that some degree of investigation will be necessary in order to determine the steps to be taken. It is also wise to ensure that any managers involved in the formal stages, including any investigations, are appropriately trained and have the necessary support to help avoid any unnecessary mistakes.
While an investigation may not always be needed in every case, an employer should ensure that a fair process is achieved. The purpose of conducting an investigation is to gather facts about the complaint and to reach a conclusion on the issue, whether or not the investigator upholds the grievance. It is also helpful to request that the employee raising the grievance outline their preferred outcome, such that an investigator can consider this as part of the outcome.
For some employers, impartiality at each stage of a grievance process can be tricky. Naturally, the fewer employees there are in an organisation, the harder it is to guarantee independence during each stage of the process. In this instance, a well drafted grievance procedure will outline the steps to be taken in a grievance, and include the level of management responsible for carrying out the stages in the grievance procedure. Where there are limited numbers of senior employees with the requisite skills and training to carry out a grievance process, employers will need to consider whether an external third party may be necessary to achieve independence in the process in order to ensure fairness.
Key takeaway for employers
A grievance procedure is a necessary policy for all employers. Employers would be well advised to use the time before all staff return to the workplace to review their handbooks and policies. It is important that employers ensure that their grievance procedure is not only fit for purpose but also that it reflects the employer's working environment.
If there is no policy in place, then it is highly recommended that one be put in place as soon as possible. Employers should ensure that employees are provided with a copy of the grievance procedure at the outset of their employment, and they are requested to sign the policy to outline that they have read and understood the content of it. If there is doubt as to what should be in an existing policy, employers should refer to the Code, which will provide basic guidance in relation to their policy.
Grievances are likely to arise at some stage in any organisation. Putting in place a robust and well written procedure will not only help resolve issues early, it can help avoid a situation where employees become embroiled in disputes, which can be long and costly for employers. Communicating the policy is essential; where everyone is familiar with the procedure, then issues can be resolved more quickly. After a procedure is put in place, it's just as important that an employer follows it and applies it consistently.
If you have any queries or require any assistance in relation to any of the above, please contact Barry Reynolds, Sinead Egan or Chris Ryan.
About the authors:
Barry Reynolds (breynolds@dacbeachcroft.com), Chris Ryan (chryan@dacbeachcroft.com) and Sinead Egan (segan@dacbeachcroft.com) of DAC Beachcroft ( are specialists in employment law. This article is for general information purposes only and does not comprise legal or professional advice. You should not rely on any of the material in this article without seeking appropriate legal advice. Twitter: @dacbeachcroft LinkedIn: DAC Beachcroft Dublin
Enjoyed this article? Click here to read the latest issue in full.