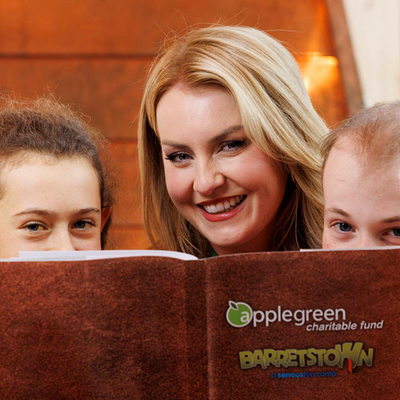 Payzone, Ireland's largest consumer payments network, is proud to announce the launch of its 'all-in-one' fundraising platform, aimed at improving the way the retail sector and other businesses engage in fundraising activities. Developed over two years with a charity-led approach, this platform is now set to empower retailers and their charity partners to conduct fundraising activities securely and efficiently.

Supporting many of Ireland's leading retail groups and independent retailers with payment solutions for over two decades, Payzone can now support the retail sector and customers looking to embrace digital transformation in their fundraising endeavours. This platform seamlessly bridges the physical and virtual worlds, providing individuals and businesses with a suite of digitally enabled tools for collecting funds.

During the challenging times of the COVID pandemic, Payzone played a pivotal role in enabling the charity sector to continue receiving donations through digital channels, sparking the inspiration for the development of this new fundraising platform.

One industry example sees Payzone supporting the Applegreen Charitable Fund as a technology partner for particular fundraising activities. Rosie Begley, Corporate Social Responsibility Manager, Applegreen said, "Giving back is an inherent part of the Applegreen culture. Our charitable fund was established in 2009 and consists of employees from all areas of the business."
Rosie Begley added, "The Applegreen charitable fund currently has a three-year partnership with Barretstown, establishing the fund as one of the largest annual contributors to the children's charity. Barretstown is Ireland's leading children's health charity supporting children affected by cancer and other serious illness through the delivery of research informed, medically endorsed therapeutic camps & programmes.
"This significant partnership will see Applegreen commit to raising €1 million for the charity from 2023 – 2025. With the decline in the circulation of cash, the use of technology for fundraising is instrumental in achieving campaign success, which worked very well as part of our recent Bands for Barretstown campaign. As we continue to innovate our fundraising activity, we eagerly anticipate Payzone's role in enhancing our impact throughout the coming months and into 2024."
Historically, fundraising by charities and non-profits, in collaboration with their corporate partners, involved disparate sources, making it challenging to track and measure impact. Payzone's new platform addresses this issue by centralising all fundraising initiatives on a single, user-friendly platform, saving organisations valuable time and resources. The platform enhances the visibility of funds raised for both charities and corporate partners. A key feature of the platform enables all fundraising activity to be tracked, monitored, and reported on from one place, with donations paid directly to the bank account of the charity.
Jim Deignan, Chief Executive Officer of Payzone Ireland, explained the driving force behind the platform's creation: "Through our discussions with charities and their corporate partners, we recognised that many of their fundraising activities are being managed using multiple platforms which makes monitoring and reporting very challenging for both parties. We identified a gap in the market for a single all-in-one fundraising platform to manage and track their impact more effectively."
Deignan continued, "We prioritised input from the charity sector when developing this platform and have really benefited from their industry expertise. At Payzone, we aim to make every day easier with our payment solutions and we are looking forward to bringing our knowledge and over two decades of experience to the fundraising sector."
Payzone is fully PCI certified ensuring the new platform meets the highest standards in information and payment card security.
Furthermore, the innovative platform is thoughtfully designed to accommodate a range of cashless fundraising touchpoints, including campaign-specific QR Codes, NFC (Near Field Communication) tags, virtual payments that transform any phone, tablet, or computer into a secure card terminal, and campaign links—all aimed at maximising donations and donor engagement.
In building out its new offering, Payzone has already successfully supported a number of other recent fundraising campaigns with charities such as GOAL, Make-A-Wish Ireland, and Look Good Feel Better.