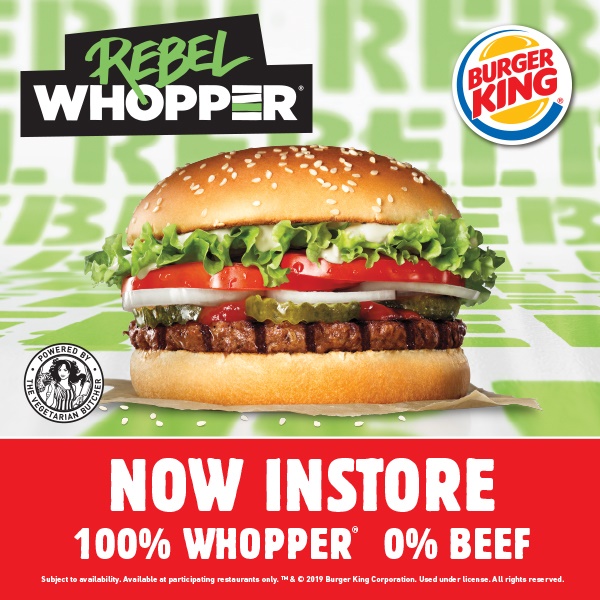 Taste is king as the Rebel Whopper® joins the Burger King® sandwich royalty line up at Applegreen as it launches in 25 countries across Europe. It tastes so good you won't believe it's not beef! The new patties, supplied by The Vegetarian Butcher, are plant-based and offer the same great quality you'd expect from any Burger King® sandwich.
The Rebel Whopper® allows Burger King® at Applegreen to cater for meat eaters who want an alternative to beef, and responds to the growing trends for flexitarianism and plant-based foods. The main ingredients are sustainable soy, wheat, vegetable oil, herbs and onion.

Applegreen is passionate about delivering the most innovative, high-quality, great tasting food to all their customers, being first to market with many products, that are sourced in Ireland where possible. Look out for new additions to their food offering, and in particular the Vegan Food Range.