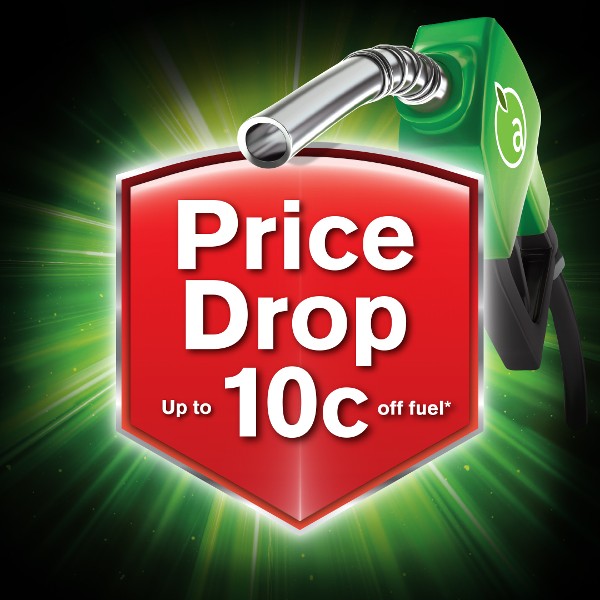 From today Applegreen plc, the leading Irish forecourt and convenience retailer, is dropping fuel prices at every Applegreen service station across the Republic of Ireland by up to 10c per litre.
In a reaction to lowering crude oil prices, Applegreen is passing savings directly on to their customers.
Commenting on the fuel price drop Managing Director for Applegreen Ireland, Dáire Nolan said:
"At Applegreen we are committed to our "low fuel prices, always" promise to our customers. Since the 1st of January this year our prices have already fallen by 5c, however the recent fall in the crude oil price has now come through the supply chain and we are delighted to be able to drop our prices by up to a further 10c. We are acutely aware of the heightened and unprecedented times all of us here in Ireland find ourselves in at the moment and we want to support our communities by leading a price drop across the entire country."
Applegreen launched the high quality petrol and diesel 'fuelgood' in 2018 saying that through independently regulated test conditions it was demonstrated the additional additives in the Applegreen fuel cleans your engine, leading to better performance that also takes your car up to 3% further. With these results brings the advantage of also reducing harmful emissions, making it the better choice of fuel for the environment.
Dáire Nolan continued: "Wherever you see the Applegreen sign you can be assured of low prices for the highest quality fuel because at Applegreen we guarantee the supply and quality of our 'fuelgood' fuel at every site across the country."
Early last year Applegreen launched their most advanced premium fuel range called 'fuelgood PowerPlus.' This product receives a high concentration of additives added to the fuel for increased benefits for the car engine and the environment. All Applegreen fuel is tested in Germany in a leading lab that specialises in examining fuel products to ensure it meets the highest industry standards.
By choosing Applegreen you are also choosing to do good for others. Every time a customer makes a purchase in-store, 1c is donated to the Applegreen Charitable Fund at no extra cost to the customer. An impressive circa €3.9 million has been donated to Irish charities, giving much needed support to the incredible work done by these organisations every day.