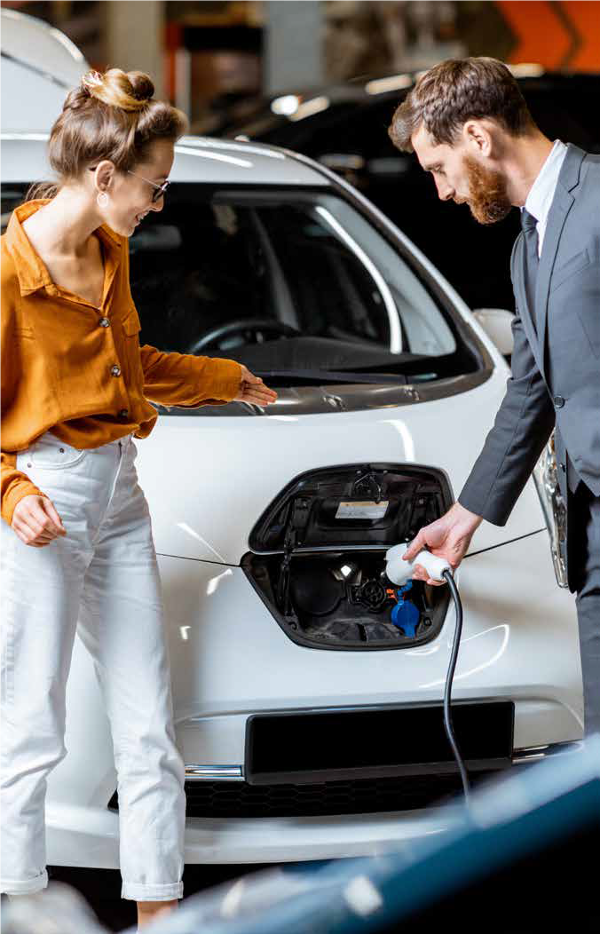 New research shows that Irish forecourts lead Europe when it comes to access to electric vehicle (EV) charging points.

Research carried out across 19 countries last year showed that Ireland has the highest percentage of service stations with EV charging points on site.

Irish forecourts are now four times more likely than their British counterparts to have EV charging facilities in place, meaning drivers of EVs and Plug-in Hybrid Electric Vehicles (PHEVs) can readily access the power they need.

"As the Government looks to achieve its target of having almost one million EVs on the road by 2030, this research shows Fuels for Ireland members are playing a key role in moving Irish transport into a new era, even though there are obstacles which need to be addressed if the Government wants to get one million EVs on the road," said Kevin McPartlan, CEO of Fuels for Ireland.

The trade association, which represents companies involved in the importation, distribution and marketing of petroleum products and low-carbon liquid fuels, and operators of forecourts and service stations, has said the industry can play an even bigger role in driving the shift towards electrification.

"Our members have invested significant amounts of time and money to build an EV charging infrastructure to support motorists who are increasingly choosing electric and hybrid options.

"This research demonstrates that Irish forecourts are leading Europe when it comes to developing an EV charging infrastructure. Between 2015-2020, the number of EV charging points in place across our networks increased by 50%, and if we get the necessary support, we can greatly expand on this significantly in the coming years," McPartlan said.

The Government has committed to increasing the number of EVs to almost one million by 2030, however early indications suggest that they are falling short of this, with only 14,000 fully electric vehicles currently registered in Ireland.

Growing concerns have been expressed about the inadequate public EV charging infrastructure currently in place, something which the PRO of the Irish EV Owners Association (IEVOA), Kevin Dowling, said was a real challenge.

"Prospective EV drivers will be more hesitant to make the switch from their petrol/diesel vehicle if they're not comfortable that they can charge at any forecourt akin to how they fill their cars today. This is especially true of folks who do not have the ability to charge at home.

"That is why expanding the EV infrastructure on forecourts is essential to meeting our goals. Service stations have a number of advantages - being located on the key routes that people use, having trained personnel on-hand - and they can play a vital role in assisting in this shift to a new and cleaner form of transportation," Dowling said.

Fuels for Ireland's Kevin McPartlan called on Minister for Transport Eamon Ryan to ensure that Irish forecourts can access Climate Action Fund resources to install more charging points, while also urging that steps be taken to ensure that forecourts can connect to the grid speedily, and gain energy savings credits by offering electric charging on their sites.

"As Minister Ryan and his colleagues consider how to develop the world-class charging infrastructure we need to hit Ireland's targets, they need to recognise the enormous role our members are already playing, and consider how we build upon this. We have a bright future ahead of us, and working together, we can accelerate the energy transition and ensure it is a success for everyone," McPartlan said.