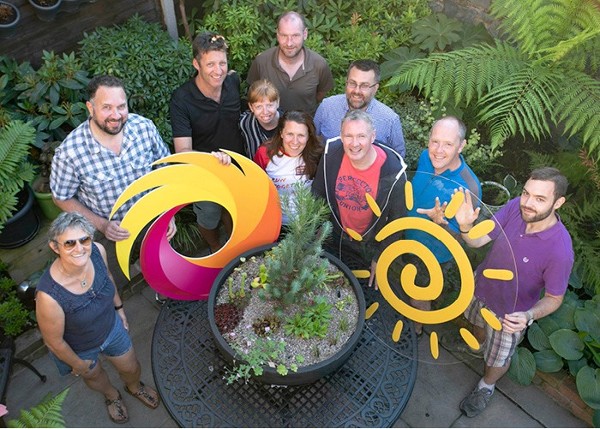 Maxol Licensee, Paul Brady of Navan Road service station has raised over €1,000 for Maxol's charity partner AWARE, which provides support and information for people suffering with mental health issues. Paul hosted an open event in his own impressively curated garden for the third year running. Through these events, Paul has helped to raise more than €3,500 for AWARE.
Over two days, 80 people visited Paul's urban garden near the Maxol Navan Road service station. As well as working with Maxol for twenty-five years, Paul is a passionate gardener, studying horticulture at the National Botanic Gardens in Glasnevin, which is just down the road from his service station.
Paul's garden has been a work in progress for four years and boasts over 1,000 varieties of plants. Tucked away in an urban corner of Dublin, Paul has made sure that the garden works with its environment, carefully selecting plants that flourish in the shadows cast by the surrounding buildings.
Paul is always thinking of ways to fuse his passion for gardening with his career at Maxol – for instance he recycles metal bins from the service station as planters. So, when it came to raising money for Maxol's charity partner AWARE, Paul immediately thought of opening his garden up to the community.
The Maxol AWARE partnership aims to promote positive mental health in communities nationwide. Speaking about the events, Paul Brady said;
"I'm thrilled that an idea I had three years ago to open up my garden has managed to contribute to such a good cause. This garden has been a passion of mine for years so it's great that the whole community can use it to get together. I'm a firm believer that enjoying a bit of greenery is great for your wellbeing so I'm really proud to raise funds for a mental health charity like AWARE."
Through the charity partnership The Maxol Group supports the full range of important services delivered by AWARE in the Republic of Ireland and AWARE NI in Northern Ireland.