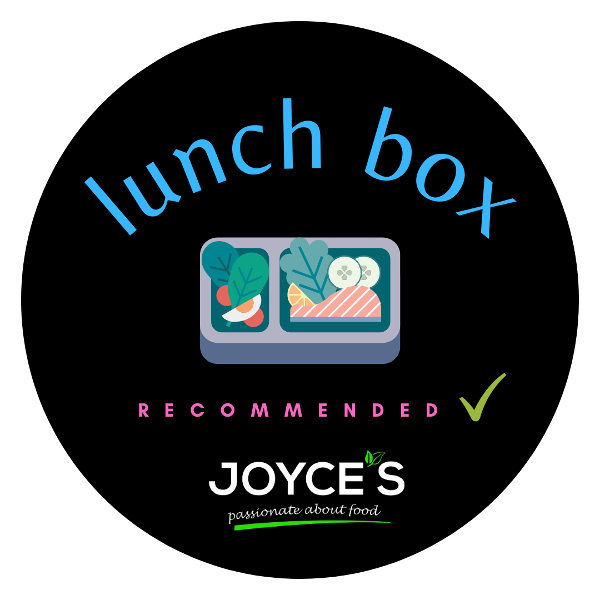 QR codes on display in store to reveal a booklet of lunchbox ideas for schoolchildren
Families are encouraged to share their lunchbox ideas this month
Galway-based independent grocer Joyce's Supermarkets has launched a new campaign to promote healthy eating options aimed at schoolchildren aged 4 – 12 years old and their parents. As many families opt to re-examine their lifestyle and food choices in January, Joyce's are aiming to highlight healthy options for children's school lunches. The campaign kicked off this week with QR codes on display in ten Joyce's stores across Galway, which will provide shoppers with a link to download a healthy recipe book for their kids.
In addition to this, Joyce's Supermarkets will be promoting healthy and easy to make lunchbox ideas on their social media channels and highlighting instore savings and offers on everyday products. Families are invited to share their favourite lunchbox creations by tagging the Joyce's Supermarkets Instagram and Facebook accounts on social media, to share their ideas and inspire others.
The team have also shared some tips to promote a healthy lifestyle for school children, including inviting children to get involved in the supermarket shopping as a way of engaging them in making healthy decisions around eating. This can be done by encouraging children to develop shopping lists or by bringing them along to the weekly shop.
Aisling Joyce, Director of Operations at Joyce's Supermarkets said: "We pride ourselves on providing the best range of high-quality, healthy food and lunchbox options from both local growers and suppliers. As many families opt for healthier eating habits in the new year, we invite parents to bring their children instore and get them involved in the shopping experience and to scan our QR code, where they will find a wide selection of nutritious food offerings for lunchboxes and family meals. When children are involved in shopping and preparing their own meals, they are much more likely to be interested in what they are eating because they will have had some input."
The team at Joyce's Supermarkets are also advising people to check out Bord Bia's website for some additional healthy eating tips for children this month. This includes:
Start the day with breakfast to provide children with a significant proportion of fibre, protein, calcium, and vitamins.
Include fibre in meal planning – Try to include wholegrain, whole meal and multigrain breads, rolls, crackers and wraps all contribute to fibre in the diet too.
Choose the right portion size – in general, a five year old needs about half of what an adult does.
Keep them active – at least one hour of exercise / activity every day.
Avoid fizzy and sugary drinks.
Joyce's Supermarkets operates ten supermarkets in Galway, including branches in Headford, Knocknacarra, Athenry, Tuam and Inverin, all offering a range of healthy lunchbox options for parents at the best prices.