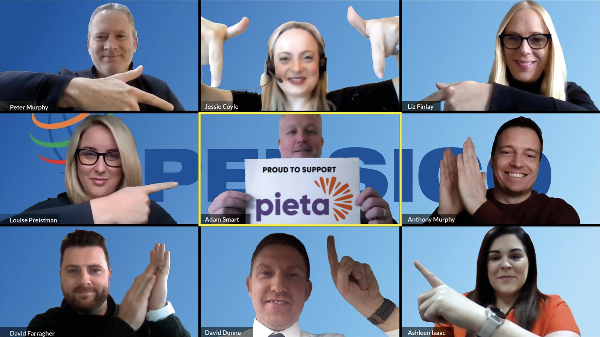 Today, PepsiCo Ireland announces its donation to suicide prevention charity Pieta. Since 2006, the organisation has seen and helped over 58,000 people in suicidal distress or engaging in self-harm around the country. PepsiCo Ireland's donation will help Pieta offer support to those in crisis all year round.
PepsiCo Ireland's donation is a personal one, with employees around the country nominating the charity partner they wished to help the most. The donation is made possible after an unexpected year saw PepsiCo pivot and adapt its strategy – with the help and support of Irish retailers.
PepsiCo General Manager, Adam Smart, said:.
"It's as a result of our strong relations with our retailers, that we are able to support our local communities and organisations, working together to support such an important cause. We'd like to extend a sincere thank you to every retailer that we worked with last year – who have helped to add a little more hope to 2021."
For more information or to donate, please visit www.pieta.ie