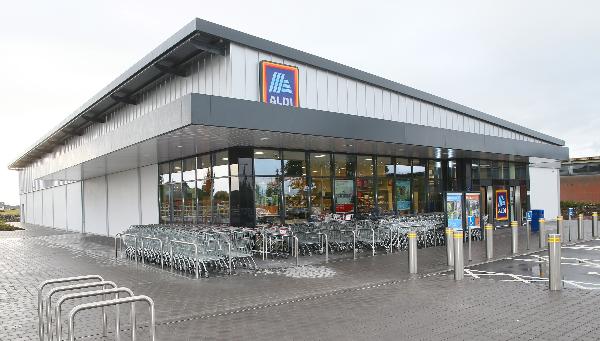 Middle aisle Specialbuys return - on sale three times a week for the first time ever
Aldi Ireland is extending the opening hours of its 145 Irish stores in the run up to Christmas to ensure shoppers can do all their Christmas shopping quickly and safely, at a time that suits them best.
Aldi stores across the country will be open at 8am at Christmas for the very first time. Extended opening hours for late shoppers also, with stores open until 11pm on Christmas week. Opening hours will vary for a small number of stores so check your local store for details.
In addition, Aldi Specialbuys returned to middle aisles across all stores nationwide this week. Product lines have been extended, meaning customers will now be able to pick up Specialbuys three times a week for the first time ever. Leading up to the festive season, new items will be added every Tuesday, as well as the usual Thursday and Sunday drops in stores.
To ensure everyone gets a chance to avail of these great value offers, a dedicated store marshal has been assigned to each Aldi store to ensure customer queues are orderly and social distancing strictly observed. This will ensure that these offers can be purchased by Aldi shoppers conveniently while also maintaining shoppers' safety.
Commenting, Niall O'Connor, Aldi Group Managing Director, said: "Providing a safe environment for our customers and staff is our number one priority. We are extending our opening hours this Christmas to make sure more shoppers can avail of our unbeatable range and prices and safely pick up everything they need."
"The vast majority of our stores will be open from 8am-11pm during Christmas week to spread the demand and allow customers shop when suits them best. Our stores will be fully stocked with daily deliveries, often multiple times a day, with all of our award-wining products so customers can rest assured they will find everything they need for a special Christmas at Aldi."
Aldi Extended Christmas Opening Hours:
Friday 18th: 9am to 10pm
Saturday 19th: 9am to 10pm
Sunday 20th: 8am to 10pm
Monday 21st: 8am to 11pm
Tuesday 22nd: 8am to 11pm
Wednesday 23rd: 8am to 11pm
Thursday 24th: 8am to 7pm
Aldi has implemented a series of safety measures across its 145 Irish stores including:
A traffic light system is in place which continuously counts the number of customers entering and exiting the store, showing a green light for capacity and a red light when capacity has been reached. This system, with your cooperation, enables us to ensure appropriate social distancing in the stores.
Clear markers show the space customers must maintain if required to queue for a short time before entering the stores.
Clear protective screens at every till.
Clear markings to show the 2m distance you should maintain when paying for your shopping at the checkouts.
A self-service cleaning station upon entry to stores for cleaning both trolleys and baskets.
Hand sanitiser for customers at the entrance to stores.
The transaction limit on contactless payments has been increased to up to €50.
New queuing canopies across 21 of our stores to shelter customers from adverse weather conditions when required to queue outside for a short time.
Customers can find more information about their local Aldi store's opening hours over the Christmas period at www.aldi.ie/store-finder