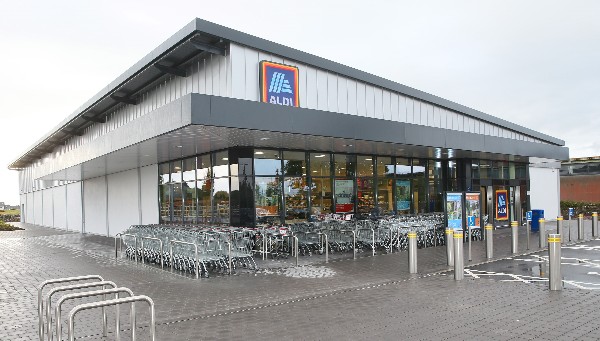 Aldi today confirmed it has lifted temporary purchase restrictions on all products in its 142 stores, with the exception of a small number of products that continue to have the four units restriction in place e.g. Handwash. These products with restrictions will be clearly marked on the price card.
Temporary restrictions to limit the number of items shoppers could purchase had been in place since 12th March. The relaxing of purchase limits follows a return to more consistent levels of trading across all Aldi stores. Aldi delivers fresh product seven days a week to all of its 142 stores nationwide.
Contactless Payments Transaction Limit Increase
Aldi also confirmed customers are now able to use their contactless card for transactions up to €50, following an increase in the transaction limit. This will allow more Aldi customers to pay without cash or contact with payment terminals.
Aldi has experienced a 6% increase in contactless transactions since the Government introduced Covid-19 restrictions on 12th March (1st- 12th March sales Vs 13th – 31st March sales).
Apple Pay and Google Pay transactions do not have any payment limits*.
Protective Screens
Clear protective screens have now been installed at every till across Aldi's 142 stores for the protection of both colleagues and customers. This supports the social distancing measures already in place nationwide, including social distancing markers on floors for queuing and in-store signage asking customers to respect each other's 2m space while shopping.
Opening Hours
Aldi's stores will be open from 9am-8pm Monday to Saturday this week. All stores will close on Easter Sunday.
*Provided the available balance or credit limit exists