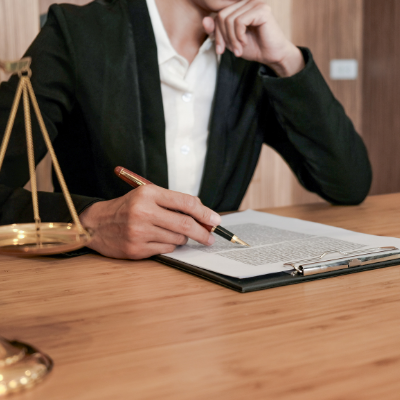 Online course provides solid understanding of formal and informal dispute resolution methods that offer a cost-effective alternative to costly and lengthy court proceedings
Course is ideal for solicitors, accountancy, and governance professionals as well as anyone involved in arrangements or business transactions where conflicts can easily arise such as HR, construction, technology, agriculture, transport, sport, and even family settlements
Are you or your client currently engaged in a commercial or consumer dispute and keen to learn how to constructively resolve the situation without going to court and facing the associated costs, negative publicity, and long delays?
If so, check out the online 'Introduction to Alternative Dispute Resolution' training course taking place on 22nd and 23rd March 2022 which is being hosted by the Chartered Institute of Arbitrators Ireland, one of the largest branches of the international network.
The Chartered Institute of Arbitrators Ireland provides education and training for arbitrators, mediators, and adjudicators in a bid to help people and organisations avoid, manage, and resolve conflict. Resources provided by the organisation include the promotion of access to non-court dispute resolution, guidance, support, advice, and networking opportunities, as well as facilities for hearings, meetings, and other events.
The 'Introduction to Alternative Dispute Resolution' course is ideal for anyone running a business – from an SME to a multinational - as well as solicitors, accountancy and business / governance professionals as well as those involved in a range of sectors where conflicts can often arise such as construction (e.g. planning processes as well as climate and environmental procedures and infrastructure), technology, agriculture, transport, and sport.
Internationally recognised, the course offers delegates a solid understanding of the various methods of formal and informal dispute avoidance, management, and resolution across all industries that are an alternative to court proceedings.
Topics that will be covered include Arbitration, Conciliation, Construction Adjudication, Early Neutral Evaluation, Expert Determination, MED-ARB, Mediation, Mini-Trial, Negotiation, Neutral Expert Fact-Finding, Ombudsman, Online Dispute Resolution, Private Judging, and Summary Jury Trial. While the syllabus is largely set in the context of legislation and guidance in the Republic of Ireland, but being an all-Ireland Branch, the course will also refer to legislation in Northern Ireland.
There are no entry requirements as the course is intended for candidates who are interested in the field of ADR, wish to learn more about ADR and its benefits to users, and/or wish to become an Associate Member of the Chartered Institute of Arbitrators.
The training includes:
A series of interactive learning modules and a selection of video scenarios to help participants deepen their understanding of the topics covered
State of the art virtual classroom environments, incorporating dynamic classroom tools
Leading practitioners and academics in the field of ADR as specialist tutors
First-class training materials designed by experts
Upon successful completion, learners will be eligible to apply for Associate Membership of the Chartered Institute of Arbitrators. Those who take part also qualify for six hours of CPD credits.
Billy Morrissey, Chairperson of the Chartered Institute of Arbitrators Ireland, said: "We are delighted to make this opportunity available in Ireland now that the country is opening up again and the economy is performing well. Of course, there will always be conflicts and business disputes as long as humans are involved. Alternative Dispute Resolution systems are powerful tools that would be a benefit to the skill set of any young professional. We are living in an ever-changing world with a more educated and sophisticated society where there is a huge hunger for participation and engagement.
The Irish Branch of the Institute is celebrating its 40th year this year and has almost seven hundred members of various professions offering a range of ADR services from mediation to construction contracts adjudication and conciliation to commercial arbitration and more. This course is an opportunity for professionals to widen their skill-set and learn from experts. The techniques and skills learned can add structure to what we know already and provide an opportunity to specialise as required with a globally acknowledged and highly regarded Institute."