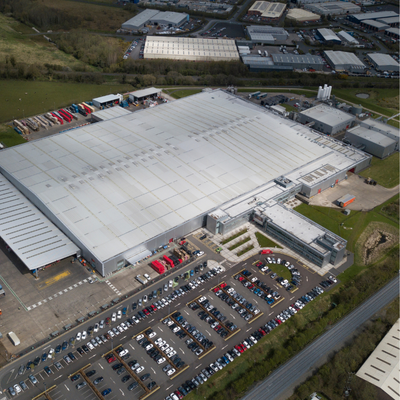 Coca-Cola HBC Ireland and Northern Ireland has announced a new and improved maternity and paternity policy for all staff, which went live at the start of this year.
On reviewing previous policies and in recognition of the need to support new parents and improve work life balance, Coca-Cola HBC has developed a Diversity Action Plan which includes a reformed maternity and paternity policy in addition to other changes.
The new policy will give expectant mothers 26 weeks of 100% pay and then a further three months on 50% pay. The organisation is also taking steps to improve the paternity leave cover, offering expectant fathers six weeks of leave on 100% pay.
The announcement of the new policies come as the beverage business, which has over 750 employees on the Island of Ireland, announced 35 new roles as part of a €20 / £17 million expansion to its production facility in Knockmore Hill, Lisburn, Northern Ireland.
As part of its Diversity Action Plan developed throughout 2022, Coca-Cola HBC has also introduced a variety of changes including significant policy reforms in the recruitment process, targets at senior management level and a holistic employee wellbeing offering, which are all aimed aat driving greater diversity across the organisation.
People and Culture Director at Coca-Cola HBC Ireland and Northern Ireland, Marina Gainova said:
"The new policies on maternity and paternity leave provides us an opportunity to further support our employees by offering wellbeing benefits which promote and foster professional development and growth for both genders. Coca-Cola HBC Ireland and Northern Ireland is committed to making the workplace one that facilitates parents spending more time with their families in the knowledge that this will not disrupt their career.
"The diversity of our organisation is a key priority demonstrated by the changes we are announcing today as well as policy changes we are making to our recruitment process and internal initiatives to champion women in senior roles in our business."
For details on career opportunities visit https://ie.coca-colahellenic.com/en/working-with-us