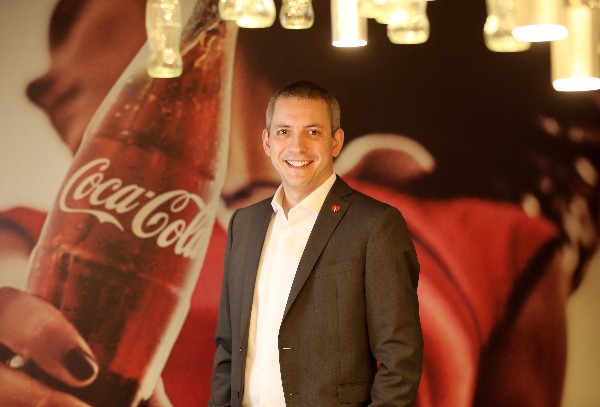 The campaign, featuring a manifesto poem written by George The Poet marks a time of social and cultural change and encourages people to be open like never before
The integrated campaign will run in Ireland and across wider European markets from 1 August
Campaign features innovative Ad Generator platform where businesses in the hospitality sector can receive free adverts and paid media support to help them get back on their feet following pandemic
Coca-Cola Ireland has today announced the launch of a brand-new campaign, Open Like Never Before. Featuring a manifesto poem written specifically for Coca-Cola by award-winning spoken word artist, George The Poet, the campaign aims to mark a time of social and cultural change post pandemic.
Founded on the promise of new possibilities discovered as a result of the lockdown, the campaign encourages everyone to be 'open, like never before' and to appreciate what was perhaps previously taken for granted, while finding opportunities in this 'new normal' environment.
The campaign, created and developed by 72andSunny Amsterdam, launches following a seven month pause on air, the longest ever for Coca-Cola, which saw the brand redirect resources to support relief efforts around the world. Alongside bottling partners and The Coca-Cola Foundation, The Coca-Cola Company donated more than $100m globally to organisations to support leading relief efforts. In Ireland, as well as donating over 600,000 drinks to those working on the front line, financial support was given to FoodCloud, which has enabled the charity to deliver the equivalent of 100,000 meals to communities in need.
The integrated campaign will include a sustained programme of in-market activities throughout the year and into 2021, with the aim to focus on supporting businesses, with a specific focus on bars, cafes and restaurants who are the lifeblood of local communities and are now reopening their doors. The campaign will include:
A fully integrated marketing campaign including a new TVC fronted by George The Poet, and amplified-on TV, VOD, DOOH and OOH
A hospitality venue support programme – launching in September, a targeted group of bars, cafes and restaurants will be provided with resources and expertise to create their own adverts for digital communications. Venues will also crucially be provided media budget and advertising space donated by Coca-Cola to host their advert as a way to communicate that they are once again open for business in their local area.
Petre Sandru, Country Manager, Coca-Cola Ireland: "This year, Coca-Cola was off air for the longest time in history as we redirected our support to relief efforts. The Open Like Never Before campaign is founded on the belief that we don't just have to go back to normal following this huge change in everyone's lives. Instead, it's our ambition to move forward and make the world not just different, but a better, more open place.
"Most importantly, we're using our platform to support and celebrate our customers and partners, many of whom are reopening their doors to communities after a very challenging time for the industry."
​
Further information on this campaign and Coca-Cola Ireland can be found at www.coca-cola.ie.