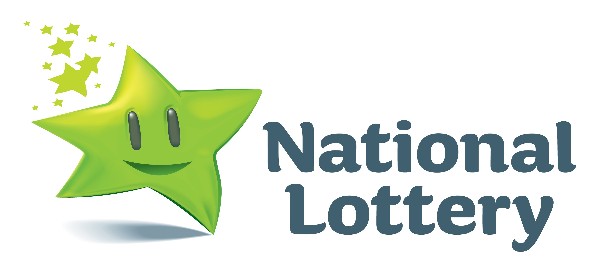 It was no April Fool's joke for one lucky Dublin Lotto player who became Ireland's newest millionaire after winning a massive €1 million on last night's Lotto Plus 1 draw (1st April).
There was no winner of the €7,524,485 Lotto jackpot on offer which now which now heads for an estimated €8 million on Saturday. With over 74,000 winners in last night's Lotto draws, players throughout the country are being urged to check their tickets carefully.
A National Lottery spokesperson said it hopes to reveal the name of the winning store in Dublin which sold the €1 million Lotto Plus 1 top prize tomorrow (Friday 3rd April).
The winning Lotto Plus 1 numbers for last night's draw were: 04, 13, 14, 29, 30, 45 and the bonus ball was 40.
A spokesperson for the National Lottery said: "What a feeling it would be to wake up as Ireland's newest millionaire. Well someone in Dublin is hopefully experiencing that feeling this morning after winning the €1 million top prize on Lotto Plus 1. We encourage all of our Lotto players who purchased a ticket in the capital to check them very carefully. If you are this lucky winner please sign the back of the ticket and contact our prize claims team on 1800 666 222 and we will make arrangements for you to collect your prize".
National Lottery advice for prize winners amid COVID-19 restrictions:
The National Lottery spokesperson advised that all National Lottery winners can still claim their prizes despite recent operational changes made to our prize Claims procedures in light of recent government and HSE recommendations related to COVID-19: "Our priority is always the safety of our employees and our players. The necessary preparations have been put in place so that all draw activity will take place as scheduled, with Lotto, EuroMillions and Daily Million draws being conducted as normal. As per our usual claims process, prizes up to and including €100 may be claimed at any National Lottery agent store across the country. Agents may pay higher prizes (up to and including €2,500) at their discretion. An Post Prize Claim Centres guarantee payment of prizes less than €15,000."
"All National Lottery prizes over €15,000 must be claimed at National Lottery HQ on Abbey Street in Dublin city centre. In light of the current circumstances, our lucky winners who have won prizes exceeding €15,000 should make an appointment by calling our prize claims team at 1800 666 222."
Nearly 30 cent in every €1 spent on all National Lottery games goes back to Good Causes in the areas of sport, youth, health, welfare, education, arts, heritage and the Irish Language. In total more than €5.6 Billion has been raised for Good Causes since the National Lottery was established 32 years ago. In 2019 alone, €250 million was raised for local Good Causes in communities across Ireland.