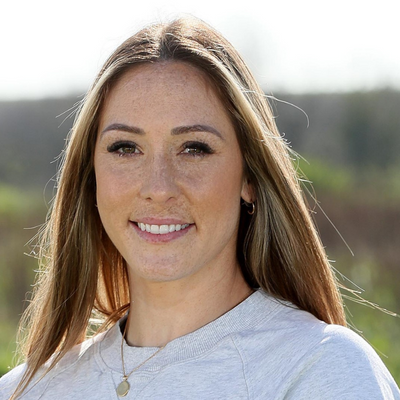 Rugby Star and National Dairy Council ambassador Eimear Considine is starring in a new ad campaign starting this month for the EU-funded It's Good to Know it's Good campaign. She features alongside NDC Farmer ambassador Nicholas Cooney on his farm in Louth. The campaign highlights the hard work and commitment required by top athletes and dairy farmers to be on top of their game. It is designed to (re)build pride in Ireland's dairy industry, which arguably has been under attack in recent years.
There are many who believe that the farming community has not yet embraced the challenge of climate change adaptation. This contradicts the huge body of work being undertaken by Irish dairy farmers currently as they leverage research and adopt a wide range of initiatives designed to reduce their greenhouse gas emissions.
This campaign sets out to bring balance to the argument – showcasing the hard work undertaken by our dairy farmers each day. Not only is the industry comprised of 17,500 family farms, but thanks to our grass-based production system, Ireland is one of the most sustainable dairy producers in the world. Irish dairy is enjoyed and celebrated the world over, just like our athletes.
Rugby player Eimear Considine said:
"I am delighted to be involved in this campaign and to support and promote the great work undertaken by hard working dairy farmers all over the country. Dairy plays a really important role for me as part of a healthy balanced diet of protein, calcium and vitamin-based foods.
I choose milk as my supplement of choice to keep my body in good condition and to stay hydrated after I train. As well as being an affordable, natural, versatile, and widely available choice, milk also provides a range of vitamins and minerals."
Marketing Manager, NDC, Jeanne Spillane said
"This campaign celebrates Irish dairy farmers as producers of nutritious products which are enjoyed on and off the field of play.
"The commitment and dedication of our sports stars and dairy farmers have many parallels ultimately leading to world class outcomes. In this execution, the focus is on one of Ireland's most celebrated assets - which, has been the home of sporting fields and dairy farms for hundreds of years - our lush green grass. It is a fresh reminder that the grass beneath our feet connects us, nourishes us, and enables Ireland to be one of the most sustainable d
The new ad campaign launched on 1st January across all Irish Media as well as on BVOD and online with 30' ads and cutdowns.