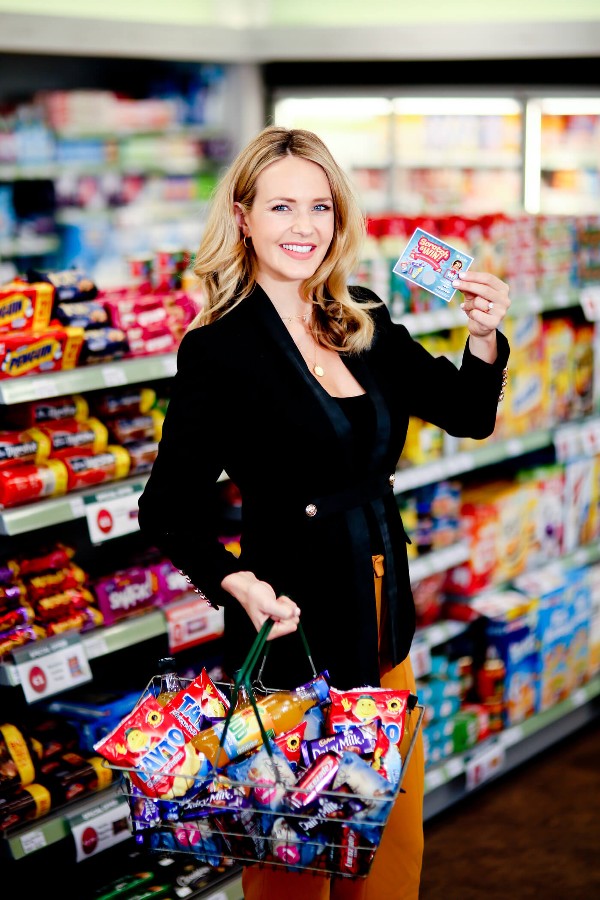 Gala Retail has launched its biggest ever 'Gala Gifts' promotion, giving Gala customers the chance to win one of three Toyota Aygo cars and 150,000 instant prizes when customers spend €10 or more to receive a 'Gala Gifts' scratch card.
Continuing celebrations of the Gala Group's 20th year in business, the 'Gala Gifts' in-store promotion was launched by actress and TV broadcaster, Aoibhín Garrihy. The promotion will run across participating Gala Retail stores from the 5th – 25th November with customers who spend over €10 in participating stores receiving a 'Gala Gifts' scratch card which they can scratch to see if they have won one of 150,000 instant prizes. Instant prizes up for grabs include a bar of Cadbury's Dairy Milk, a packet of Tayto Cheese and Onion crisps, Club Rock Shandy ZERO 500ml bottle and Lucozade Zero Original 330ml can.
All qualifying customers have the chance to win one of three brand-new Toyota Aygo cars by filling out their details on the back of the scratch card and submitting it for the prize draw. The total prize fund for the promotion is over €300,000 making this the Gala Group's biggest consumer promotion to date.
Speaking about the in-store 'Gala Gifts' promotion, Gary Desmond, Chief Executive of Gala Retail said:
"As Gala celebrates 20 years in business, our 'local' and 'community' values are still central for the Gala Group today. Our 'Gala Gifts' marketing campaign for our 20th year has already thanked thousands of shoppers for their custom. The range of 'Gala Gifts' activities that have taken place from the beginning of the year include holiday and car giveaways, consumer incentives, as well as giving €20,000 to schools through the Gala Gifts for Schools competition.
"Gala is thrilled to take a new approach to birthday gifting with the 'Gala Gifts' concept, celebrating our birthday by giving back to our loyal customers who have helped to make Gala and its stores, what it is today. We'd like to say a huge thank you to all our customers, and what better way than with 'Gala Gifts' our largest in-store promotion to date!"
The 'Gala Gifts' promotion will run in participating Gala stores from the 5th – 25th November and will be supported by a nationwide regional radio and social media campaign. For further information visit www.gala.ie