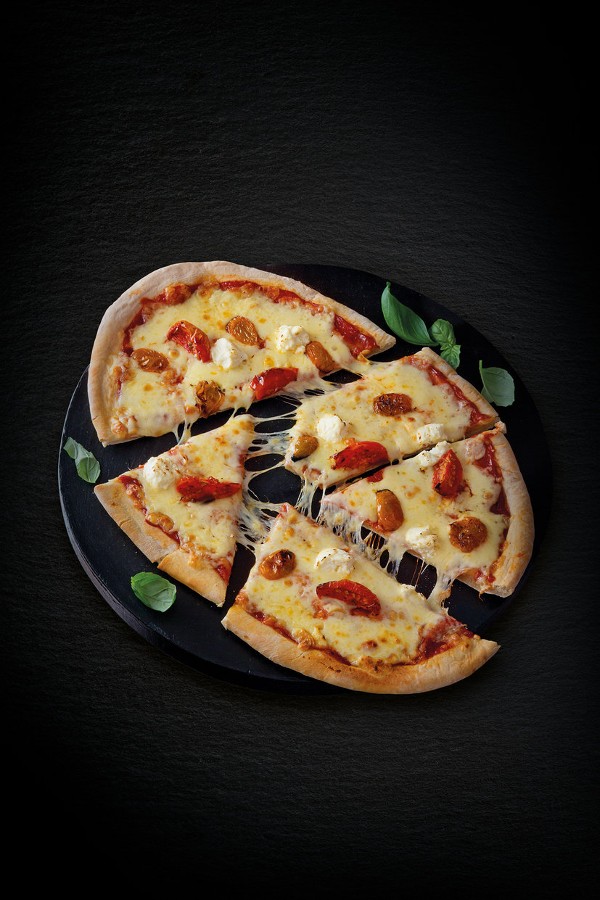 #InspiredByCentra
The new 'Inspired by Centra' product range launched by Ireland's leading convenience store, Centra, features all the essentials for a great night in. Now the longer evenings are here it's time to make those winter evenings at home with family and friends special. 'Inspired by Centra' includes something for everyone, so even if you are short on time, you don't have to be short on taste or quality and can easily make every night in great!
A carefully chosen range of over 100 new quality products, 'Inspired by Centra' uses the highest quality home grown ingredients from trusted suppliers, bringing customers the ultimate freshness and quality. It includes everything to make sure you have a great night in from pizzas and pastas to savoury snacks and sweet treats, including:
Inspired by Centra Pizza €5.00 each or 2 for €8– Bring a little luxury to your night in with a handstreched sourdough pizza. The range includes Italian Buffalo Mozzarella & Plum Tomato Pizza, Italian Prosciutto & Spicy Salami Pizza and Chargrilled Vegetable & Basil Pesto Pizza.
Inspired by Centra Belgian Biscuit Selection, from €3 – a delicious combination of crunch and flavour, inspired by a traditional recipe and made using the finest Belgian chocolate.
Inspired by Centra Bakery Bites, €3.50 each – made in Co. Wicklow using Irish butter and Belgian Chocolate, the perfect size for an indulgent treat and come in convenient, resealable tubs. They are made with no artificial colours or flavours, and contain no hydrogenated fat. The range includes White Chocolate and Cranberry Bites, Blackcurrant and Almond Bites, Caramel Shortbread Bites and Toffee Krispie Bites.
Inspired by Centra Fruit, Nuts & Seeds Tubs, from €4- a range of both sweet and savoury snacks in a variety of flavours, from a luxury fruit and nut mix, to a chilli and lemon mix all in a convenient, resealable tub.
Centra Marketing Director Des O'Mahony said, "The new 'Inspired By Centra' range is full of products that will help you have the perfect night in. We've worked closely with our product development team to create a range of amazing tasting products, made by experts using the highest quality home grown ingredients."
Inspired by Centra aims to bring a little bit of luxury to your evening so whatever the occasion, Centra is giving you more time to make the most of everyday. The Inspired by Centra range is available now in in all 462 stores nationwide. For full details go to www.centra.ie.