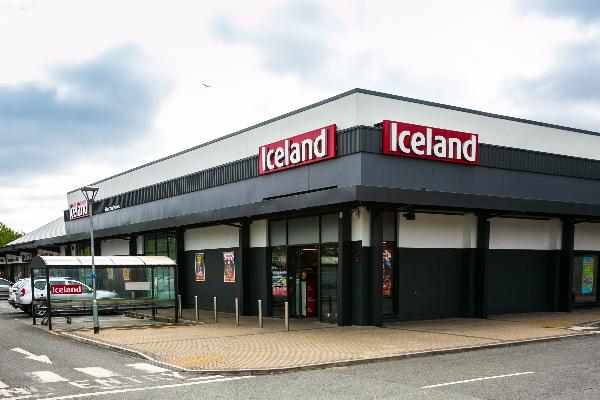 New discount exclusively for over 60s sees shoppers get 10% off their purchases, with no minimum spend
Customers can claim offer in-store by simply showing a proof of age, such as driving license or similar national photo ID card
An initiative to provide over 60's customers with better value as cost of living continues to increase
Iceland Ireland announce an exclusive new over 60's customer discount allowing shoppers 10% off their purchases, with no minimum spend. The special discount is available every Tuesday across all 27 Iceland Ireland stores nationwide.
This new discount for those over 60 is a further example of Iceland Ireland's ongoing commitment to provide their community of customers with supports, ensuring the best value in the market as the cost of living continues to rise. Iceland Ireland will always strive to provide the best value for their customers and this new special discount will help to counteract the continued rise in bills and day-to-day cost of living.
In addition, Iceland Ireland regularly rewards customers with great value promotions such as regular flash sales on shopping basket essentials as well as bonus discounts of up to 20% for loyalty card holders.
Ron Metcalfe, Managing Director at Iceland, said: "We are delighted to announce this special discount to help support the most vulnerable in our local communities. As a retailer, we are conscious of the rising cost of living and we felt we needed to do something to support. We hope that the discount will help some households in a small way, along with our everyday low prices".
The 10% discount will be available to those over 60 every Tuesday and will apply across all products that includes a range of great value meal essentials.
From fresh meats and poultry such as Glendarra Unsmoked Back Joint (€4.50, 700g) and Ryan's Chicken Breast Fillets (€4.00, 350g), to frozen veg such as Iceland Floret & Carrot Mix (€1.50, 900g) and Iceland Tender Stem Broccoli (€1.50).
This also includes everyday essentials such as, Barry's Tea Original 80 tea bags (€3.25, 250g), Kenco Rich Coffee (€4.50, 100g), and Strathroy Bainne Úr Low Fat Milk (€1.69, 2L) and not forgetting the all-important dunking equipment – Custard Creams Biscuits (€0.75, 300g).
There is also an array of meals available that can be cooked straight from frozen in minutes such as the Iceland Classic Family Cottage Pie (€6.00, 1.6kg), Iceland Spaghetti Bolognese (€1.75, 500g), and Iceland Wood Fire Stonebaked Pizza (€2.50, 389g).
The 10% discount will be available in-store only and to receive the over 60s discount, shoppers simply need to show proof of age at the checkout, which could be a driving license, or similar national photo ID card.
Visit your local Iceland Ireland store for more details https://www.iceland.ie/storefinder/.