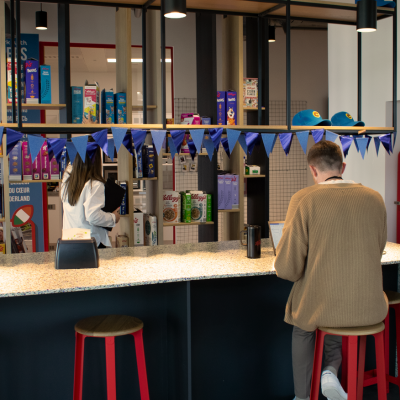 Kellogg Ireland has today announced it will provide an additional 10 days paid leave for anyone among its staff suffering domestic abuse.
The new Domestic Abuse policy applies to all employees regardless of their length of service. There is no application process and leave taken under this policy will not be detailed in employees' personal records.
The food company which employs more than 300 people in Ireland is also offering to pay for an initial legal support meeting as well as providing a one-off payment for expenses and costs incurred for setting up a new bank account or any other activity that provides employees suffering domestic abuse with financial security.
Kellogg is also offering free access to a 24-hour confidential counselling service and flexible working arrangements.
A Kellogg employee who was a victim of domestic abuse while working for the company and who wishes to remain anonymous shared their experience: "It took me a while to realise I was experiencing domestic abuse but little by little, your family and friends are not welcome in your home, you have no social life because going to visit them isn't an option and you become completely isolated. More and more frequently, you're told nothing you do is good enough and you're constantly walking on eggshells in your own home. If you don't do as they say, you provoke insults, anger and objects are thrown at you. Eventually, you are physically abused to the point where you fear for your life.
"It got so bad that I felt safer at work and I didn't want to go home, knowing what was waiting for me when I walked through the door. I wondered to myself, how will I ever get out of this? Working for a supportive company with strong values helped give me the courage to leave with my two small children. I felt so lucky to have a job and to be able to pay my bills independently.
"I'm so grateful this policy is now officially in place as I know the benefits it will have for people in similar situations to mine. It will be a relief for colleagues to know you can get time off with no questions asked and no record of why you took that time off. This time is essential to set up your escape.
"My advice to any manager would be to familiarise yourself with this policy, keep a close eye on any subtle change in behaviour of someone on your team over an extended period of time and speak with your HR department on next steps without identifying the person. It's such a delicate topic and I realise every case is different but making sure there is a broad awareness of this policy will help both managers and victims."
Commenting on the policy, Tammy Winnie, Vice-President for HR, Kellogg Europe said: "At Kellogg, we are committed to creating a seat at the table for everyone and as part of this, supporting all employees who have or are experiencing violence by providing a safe and secure work environment. We understand that anyone can be a victim of domestic abuse and that it can severely impact someone's confidence, self-esteem and capability at work.
"As an employer, we hope that by creating a workplace culture where domestic abuse survivors feel safe, it will empower them to seek the help they need with appropriate support. The Domestic Abuse policy is one of a number of policies we have introduced to promote the total health of our employees."
Earlier this year, Kellogg announced it reached its goal of having 50% male and female representation at manager level and above in Ireland. The achievement came three years ahead of schedule.
Kellogg also offers industry leading employee policies, including those focusing on the menopause, pregnancy loss and fertility treatment that the business introduced in 2021.