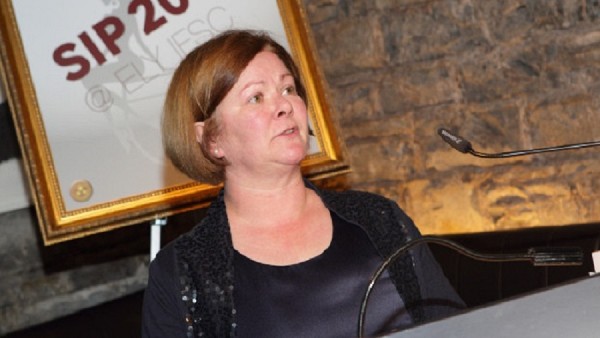 Department of Finance preparing 'No Deal Budget' optionsExcise increase would lead to at least 750 job losses in the independent off-licence sector 57% of NOffLA members would be forced to let staff go and 63% would struggle to remain open.
The National Off-Licence Association (NOffLA) has today warned Government of at least 750 job losses in the independent off-licence sector alone, in the event of an increase to excise duties. The warning was made following the publication of NOffLA's Pre-Budget Submission and amid increasing concerns within the drinks sector regarding the implications of a No Deal Brexit.
According to the Summer Economic Statement, the Department of Finance is preparing budgetary options for an orderly withdrawal and a No Deal Brexit. NOffLA is warning against increases to excise duties in the 'No Deal Budget' options as a means of increasing Government revenues.
The results of the 2019 NOffLA Annual Members' Survey, which have been presented to the Minister for Finance, show that were excise to be increased in Budget 2020, 57% of members would be forced to let staff go and 63% would struggle to remain open. This equates to the loss of at least 750 well paid jobs to the economy.
Due to the market conditions for independent off-licences, more than 1 in 3 members do not believe they will be open in 10 years' time, highlighting the need for Government support. Survey results were collected during the Conservative Party leadership contest, and amid increases in the likelihood of a No Deal Brexit.
Worryingly, the 2019 NOffLA Annual Members' Survey also found that 33% of surveyed off-licences experienced a drop in turnover in 2018, while a further 44% experienced no increase in turnover at all in the calendar year. This comes in the context of a dramatically improving macroeconomic position, with Ireland the fastest growing economy in Europe.
Since 2008, the off-licence sector has lost 3,000 jobs. As such, NOffLA is calling on Government to protect the remaining 5,900 off-licence jobs in light of the threats associated with a No Deal Brexit. In its Pre-Budget Submission for Budget 2020 to the Department of Finance, NOffLA has called on the Government to:
Reduce excise duty on alcohol by 7.5% per annum over two Budgets (10c on spirits/beer/cider and 50c on a bottle of wine) to support Ireland's already struggling regional and local economies.
Apply parity to wine taxation in relation to domestic alcohol. At present, retailers and suppliers need to raise and pay an extra €17,958 per 1,000 cases of wine in excise and VAT due to increases in Budget 2013 and 2014, now totaling €47,035, up 61%.
Immediately commence Minimum Unit Pricing and reintroduce a ban on the below cost selling of alcohol to ensure responsible retailing of alcohol and that retailers cannot reclaim 23% of the loss in their VAT return. This would save the State an average of €24 million each year.
Establish tighter control on out-of-state imports in terms of VAT and excise collection, thus ensuring out-of-state and online retailers cannot sell directly to Irish consumers without paying the required tax and VAT.
Evelyn Jones, Government Affairs Director of NOffLA said; "Our members are growing increasingly concerned regarding the possibility of a perfect storm, with a No Deal Budget including increases to excise duties to raise Government revenues".
"The independent off-licence sector continues to face significant challenges due to Ireland's punitive alcohol tax regime. Our excise rates are damaging for local communities, and have driven NOffLA members to the brink of commercial failure. A No Deal Brexit would likely be the final nail in the coffin for our sector."
"Excise increases also have shown to be a wholly ineffective means of reducing alcohol consumption. Government is now progressing targeted public health measures through Minimum Unit Pricing, and so we are calling on Government to reduce excise duty to support local businesses throughout the country."
2019 NOffLA Members Survey – Results
Approximately 92% of respondents believe that a reduction in the level of excise duty will mitigate against the likely impacts of Brexit.
44% of respondents to the survey noted that their turnover saw no increase between 2017 and 2018; 1 in 3 saw a drop in turnover between 10% and 20% over this period.
A majority of members state that their turnover is down when compared with 2012/2013, despite the upturn in the economy since then; an overwhelming majority (81%) believe excise duty increases from this period continue to negatively impact their business today.
If excise were increased in Budget 2020, 63% would struggle to remain open, while 57% of members would be forced to reduce staff by one or more member.
98% of NOffLA members do not believe the Government is doing enough to support SMEs.
86.05% of members support the implementation of MUP in ROI alone.
86.67% of members believe that excise is the main driver of cross-border shopping.
1 in 3 NOffLA members believe that MUP will have no impact on their product prices, showing that deep discounting is predominantly practiced by the supermarkets.
14 countries in the European Union charge no excise duty on wine, and yet in Ireland, our consumers pay the highest rates.