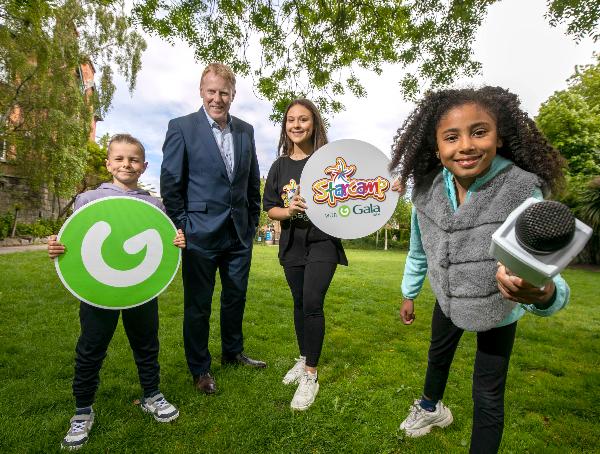 The Executive Committee, the Regional Committees, and all members of the Irish Grocers Benevolent Fund deeply regret the passing of our esteemed co-founder, colleague and very dear friend Tim Nolan. We would like to offer our sincere condolences to Agnes, Gerard, Michael and David and (predeceased by son Fergal), daughters-in-law Cassandra, Geraldine and grandson Calvin and extended family abroad.
Tim, together with the late Gerry Duffy, founded the Irish Grocers Benevolent Fund in 1981. Both Tim and Gerry realised the need to create an Irish run entity and founded the IGBF.
Tim was born in Dublin, lived in Rathmines and attended school in the area. On completion of his studies, Tim left our shores for Canada and whilst there, was introduced to the grocery business and became acquainted with supermarket supremo, Pat Quinn.
On returning to Dublin, Tim continued his career in the grocery trade and joined D.E. Williams Tullamore, securing a position with the Five Star Supermarket Group. Tim progressed rapidly within the business and having spent some years with IMD, joined Musgrave
During this time, Tim was busy building a career and along with Agnes, rearing a family, yet Tim still found time to meet the demands of the IGBF with the support of the voluntary committees. In addition to this, Tim somehow found time to be actively involved with the local school and church.
Commenting on Tim's stewardship, IGBF Chairman Leonard Hegarty, noted, "As part of the IGBF committee, I have worked with Tim for several years and without Tim, as many of you know, the Irish Grocers Benevolent Fund would not be what it is today. Tim's kindness, humility and devotion to the IGBF was remarkable. Tim was a dedicated selfless man and full of compassion for those colleagues in the grocery trade who found themselves in need of assistance. We all owe Tim a deep debt of gratitude, and his contribution will be sadly missed."
With huge appreciation and fondness for our dear friend Tim Nolan. Rest in Peace Tim. Ar dheis de go raibh a anam.