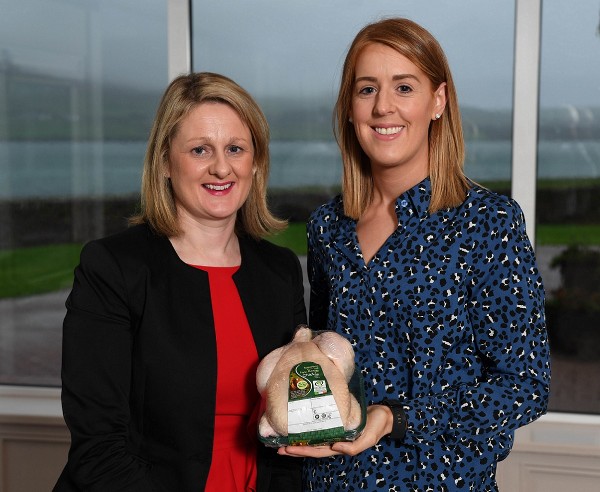 SuperValu, Ireland's largest grocery retailer, scooped a massive 118 Blás Na hÉireann awards at the annual awards ceremony in Dingle last weekend. SuperValu picked up 42 awards for its' own brand range of products – winning 21 Gold, 11 Silver and 10 bronze, while SuperValu's Food Academy producers went home with 76 awards –25 Gold, 27 Silver and 24 Bronze including two Chef's Larder Awards for Rocker Organic Farm Mixed Salad Leaves & Dunanny Organic Flour. The prestigious awards recognise and celebrate the very best in Irish food and drink and SuperValu's continued success at the awards, with over 455 accolades in the last four years alone, shows the commitment SuperValu has to the very best quality Irish food.
Now in its 12th year, the Blas Na hÉireann awards is the biggest annual competition for quality Irish produce across the island of Ireland with thousands of products entered hoping to go home with Gold, Silver or Bronze Awards across 100 food and drink categories. Martin Kelleher, Managing Director, SuperValu said, "The Blás Na hÉireann awards is always a highlight on our calendar and we are delighted to have had another outstanding year, winning a total of 118 awards; 42 for our Own Brand range and 76 awards for our Food Academy producers. SuperValu have always been committed to supporting Irish food suppliers, with 75% of products on our shelves sourced or produced in Ireland and these awards are a real endorsement of our commitment and passion to not only support more Irish food producers than any other retailer but also source the best quality products for our customers. We're very proud that SuperValu and so many of our superb local producers have received the recognition they deserve once again."
SuperValu is committed to supplying customers with unrivalled, quality Irish products across its award-winning own brand range and Food Academy and winning 76 of the coveted Blás Na hÉireann is proof of that. The SuperValu Own Brand awards this year included the Signature Tastes Irish Hampshire Ham Fillet, Signature Tastes Irish Organic Salmon and the Signatures Tastes Fish Pie which all took home Gold Awards. SuperValu's Food Academy is a unique training programme in conjunction with Bord Bia and the Local Enterprise Board which supports, nurtures and mentors' small food producers across Ireland. Since the programme's inception in 2013, The Food Academy Programme has been a huge success winning a European Business Award for Innovation, graduates now sell over €100 million worth of produce in the last six years in SuperValu stores nationwide and over 300 producers are growing their businesses to provide approximately 1,500 jobs.