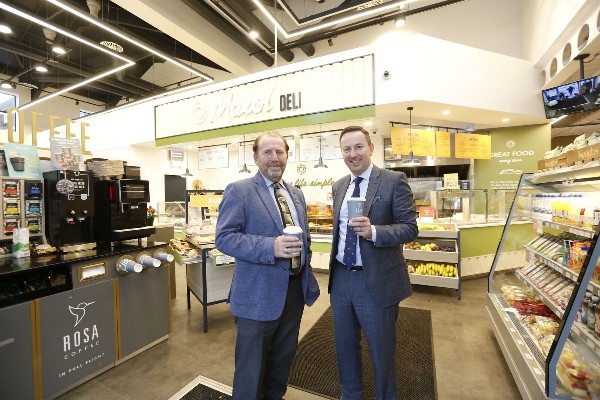 The Convenience Stores and Newsagents Association (CSNA) are delighted to announce that Brian Donaldson, Maxol Group CEO has been confirmed as the first of a panel of keynote speakers at their much anticipated National Conference 2020.
The conference will take place in Fitzpatrick Castle Hotel, Killiney, Dublin on Thursday the 28th of May 2020. Retailers from all over Ireland are invited to attend The CSNA National Conference to hear of the latest insights, trends and innovations coming on stream in 2021.
Brian has worked for the Maxol Group since 1986. Prior to his appointment as CEO, Brian was Chief Operating Officer and responsible for developing the Group's extensive retail network. Brian has lobbied local politicians in Dublin on fuel duty, tax and planning. Brian is Director of Irish Petroleum Industry Association, Director of the International Board for NACS and newly appointed Chairman of Retail Ireland.
CSNA CEO, Vincent Jennings commented "We are delighted to have Brian as a keynote speaker at our event. Brian has a wealth of experience in the forecourt and retail sector, we are thrilled that Brian will be sharing his experiences with attendees on the day. Last year's conference was a huge hit with retailers from all over Ireland and we are looking forward to welcoming CSNA members and retailers from all symbols to our National Conference in 2020."
For event updates and detailed programme information and to book your tickets today visit www.csna.ie