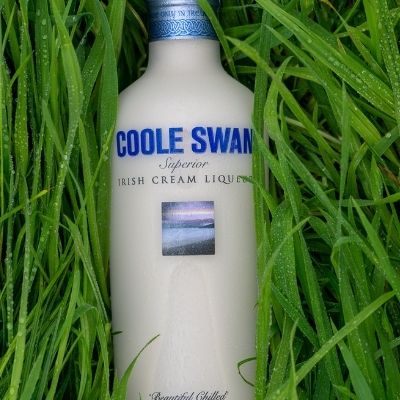 Calor, Ireland's leading supplier of LPG and BioLPG, is delighted to welcome Terra Spirits and Liqueurs as one of the latest businesses to make the switch to BioLPG. Terra Spirits has just been crowned as winners of the Exemplary Energy Performance by a Small and Medium Sized Business. The move to BioLPG was a key element in Terra's award-winning entry.
Calor BioLPG, which is available throughout Ireland, allows customers to switch to a green, cleaner, renewable alternative. Calor BioLPG is certified at EU level, fully audited and offers carbon reductions of at least 50% and up to 90% when compared with fossil fuels.
Terra Spirits and Liqueurs is a proud family owned and run business in Bailieboro, County Cavan, and is the largest family owned cream liqueur producer in the country. Owned and run by the McKevitt family, Terra has an impressive global distribution network, and are one of the longest established cream liqueur producers in the world, with roots going back to the very creation of the product category back in 1970s.
With sustainability as a main pillar of the Terra company, the decision to switch to Calor's renewable BioLPG for the production processes has meant that by displacing usage of higher carbon fuels, particularly oil. Terra has reduced their carbon footprint with savings of over 130 tonnes of CO2 annually. Sustainability milestones and achievements help Terra products to stand out in an increasingly competitive market place.
BioLPG is virtually identical to the LPG products that people are used to using every day. Unlike conventional LPG, which is a by-product of oil and gas exploration. BioLPG is made from recycled materials, including recycled waste and residue materials and sustainably-sourced renewable vegetable oils.
Stephen Lynam, Regional Sales Manager, Calor:
"As a company who place a huge emphasis on sustainability, Terra have implemented a pro-active approach to reducing its carbon footprint. We welcome Terra Spirits and Liqueurs as one of the most recent Irish businesses to make the switch to Calor BioLPG as a cleaner, more sustainable choice for the family owned business and for the future of the country. We congratulate them on their achievement in winning the SEAI award."
"Cream Liqueur is an increasingly important global market for Irish exporters. International audiences associate this product with sustainable and clean ingredients. This is very much a product that is associated with 'the green island.' We are proud to deliver a renewable energy which supports the sustainable ethos of Ireland's food and drink sector."
Shaun McKevitt, Operations Manager at Terra Spirits and Liqueurs
"As a proud Irish business, trading in global markets, the team in Terra understand the importance of sustainability. Our customers expect a premium quality product that is based on sustainable processes. We take pride not only in our sustainable measures but also in our high quality and natural ingredients. As part of the work we have undertaken on site we have reduced energy use by 20% in the past year and with newly installed measures and technology we have targets for the next twelve months of a net 33% reduction. By partnering with Calor for BioLPG, we know that the remaining energy is also cleaner and more efficient. As Terra looks to grow our business, we are confident that our story will be a sustainable one."