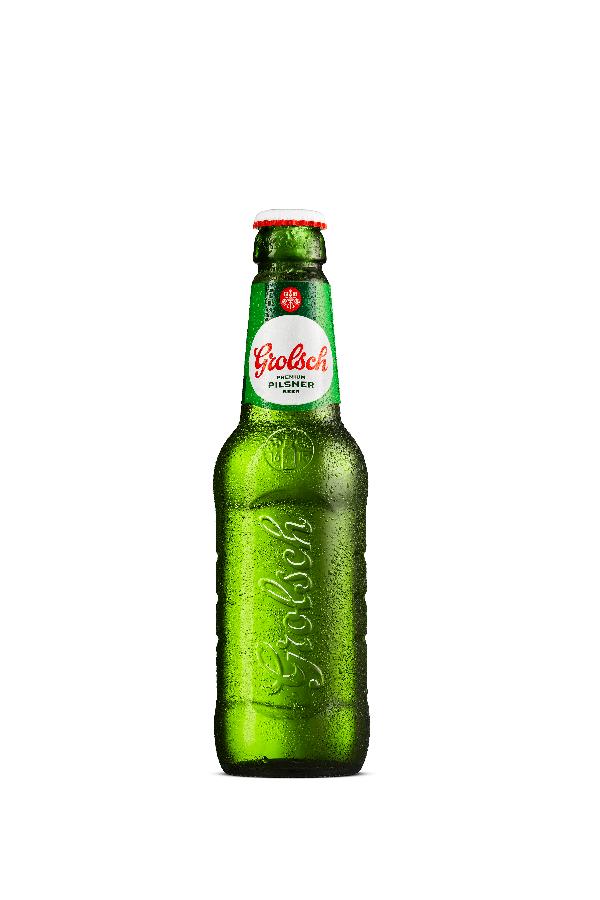 Double Brewed, for Double The Flavour
In great news for beer fans the length and breadth of the country, Richmond Marketing is proud to announce that Grolsch is Back!
Your favourite Dutch beer with the iconic swing-top bottle returns to the market with new look premium packaging. Grolsch boasts a refreshing depth of flavour from its unique double brewing process, all at 4% ABV, making it the perfect beer to enjoy late summer evenings at home or in your favourite bar.
Specially crafted by the brew-masters at its historic home in Enschede, the Netherlands Grolsch Premium Pilsner draw upon generations of Dutch brewing mastery, to expertly craft the taste through its 'double-brew' process – a double-decoction mash, using two hop varieties for bitterness and aroma, blended with two types of Dutch malt, and Enschede's original Dutch spring water source.,
Since its inception in 1615, Grolsch has had an ethos of going against the grain and doing things its own way, sticking to its core values and commitment to substance. Its enduring character makes it distinctive and highly recognisable as a global brand worldwide.
Grolsch Premium Pilsner is available in Tesco stores nationwide and selected bars throughout Ireland.
Tasting Notes
Colour:
Medium Golden
Taste:
A crisp, malty pilsner with depth of flavour that appeals to a developed palette
Aroma:
A Naturally green hop aroma
Join the conversation:
https://www.instagram.com/grolsch_global/
#Grolsch #doublebrewed #wearegrolsch