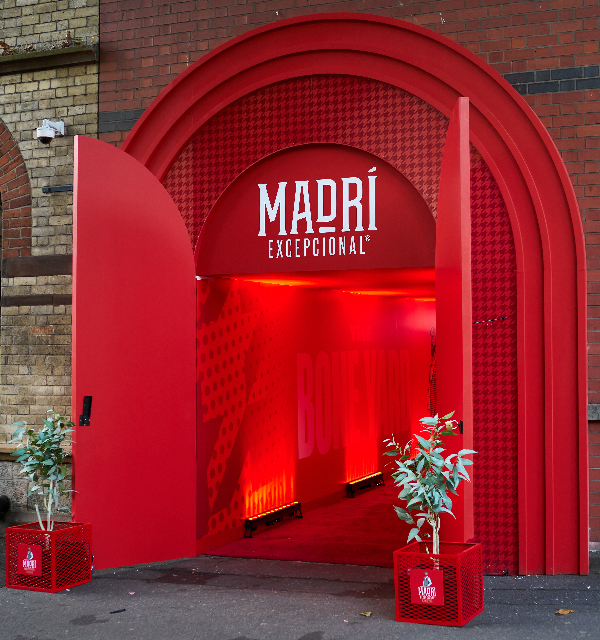 Madrí Excepcional, the Mediterranean style lager, is bringing 'El Alma de Madrid' or the soul of Madrid to Tucker Reilly's on Camden Street, Dublin, from Thursday, 2 November to Sunday, 5 November. The all-day event will celebrate Spanish culture with a Dublin twist.
As part of the celebrations, Madrí Excepcional is giving away a free pint on Thursday night to the first 100 customers that attend the event (18+).
Madrí Excepcional goes from strength to strength
Madrí Excepcional is a key brand within the Molson Coors portfolio, and is one of the leading brands in the premium world beer category. The category has tripled in size in Ireland since 2019 (MAT data, June 2023), and within this category, Madri Excepcional is now the fastest growing brand in Ireland and the UK.
Madri Excepcional has seen particularly positive growth in off trade. In Q2 2023 (April - June period), the brand grew by 200%; outperforming the value growth of the off-trade world beer category by more than ten-fold. During the same period, Madrí Excepcional experienced 80% on-trade growth, compared to 36% growth in the on-trade category as a whole (MAT data, June 2023).
What to expect
The Dublin event is part of the brand's ongoing city tour of Ireland and the UK and builds on recent successful activations in Cork and Belfast. From the delicious food and drink to the electrifying music and vibrant street art, the event aims to bring the culture of Madrid, to the heart of Dublin. Entry to the event is free, and all visitors need to do is turn up.
Those attending the event will also be able to taste a delicious Madrí Excepcional-inspired menu available exclusively at Tucker Reilly's. Guests will also be treated with a live mural painting from graffiti artist Bonzai. Famed for his dynamic, abstract letter forms, Bonzai will create a vibrant new mural bringing the Soul of Madrid to the streets of Dublin in a visually stunning piece of art.
Consumer appetite for street-food markets and festivities
Research suggests consumers are changing how and when they choose to drink. Increasingly, they are enjoying a beer as part of a wider activity or experience, whether that is whilst eating out, at a gig, or at an experiential event. 57% of global consumers will attend a street food market or food and drink festival in 2023 (CGA research 2023). Madrí Excepcional x Tucker Reilly's takeover reflects this evolving relationship with how consumers choose to drink and socialise.
Sophie Mitchell, Senior Brand Manager at Madrí Excepcional says: "Madrí Excepcional was born through a collaboration with Molson Coors and La Sagra brewery, combining our brewing experience. We're excited to bring this collaborative spirit to Dublin this month as we create a fusion of cultures at Madrí Excepcional x Tucker Reilly's, with an exciting line up of musicians, artists and a limited-edition menu. We're excited to showcase the very best of both cities, as we bring the soul of Madrid to Dublin."
Justin Smith at Tucker Reilly's says "We are delighted to be hosting this immersive culture clash with Madrí Excepcional, celebrating the best art, music and food from Spain and Dublin. Dublin is already such an exciting artistic city, so we can't wait to see the soul of Madrid brought to life over the weekend."
With free entry and no ticket required, Madrí Excepcional x Tucker Reilly's takes place from Thursday 2nd until Sunday 5th November, between 6pm and 11pm at 72-73 Camden Street Lower, Saint Kevin's, D02 E092.