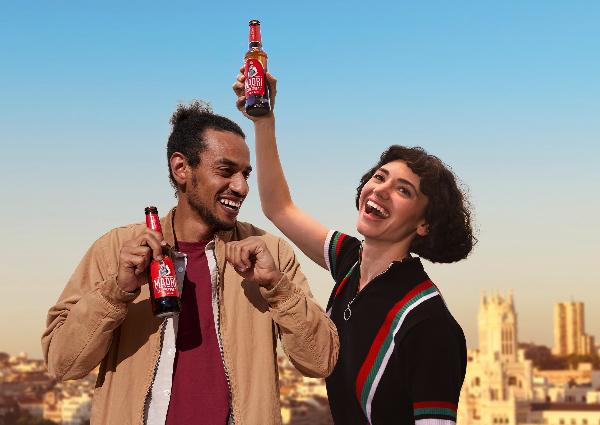 Molson Coors' Spanish-inspired lager Madrí Excepcional is back on screens from May with the return of its 'Door Roja' ad supported by a summer marketing campaign across UK and Ireland.
The five-month campaign titled 'El alma de Madrid' or 'The Soul of Madrid' aims to bring the vibrancy, warmth and progressive spirit of modern Madrid to the UK and Ireland. At its heart is a 30-second TV ad, shot on location in Madrid by directing duo Julien & Quentin and Pulse Films.
In the advert, a man travelling by train walks through a series of red doors, experiencing the bustling streets of the soulful city of Madrid. Energetic music plays throughout his journey as he eventually arrives at a party and is served a bottle of Madrí Excepcional.
The campaign will also celebrate Madrí Excepcional's fusion of the soul of Madrid, 'El Alma de Madrid' with a month long take over of Clancy's in Cork. Merging the cultural energies of Madrid and Cork via food and music, Madrí Excepcional will curate a free and exciting event for Corkonians for the month of May - think mouth-watering Spanish style tapas, delicious burgers and the scintillating sounds of Madrid.
Alongside this, the campaign will also include video-on-demand, experiential, paid social and brand-new OOH advertisement including billboards in Cork and Dublin.
Sophie Mitchell, Senior Brand Manager at Madrí Excepcional, said: "Madrí Excepcional was born through a collaboration with Molson Coors and La Sagra brewery, combining our brewing experience. We are excited to bring the Soul of Madrid to Ireland, keeping Madrí Excepcional front of mind throughout the summer and creating even more excitement around it, and help our customers to drive sales in their outlets"