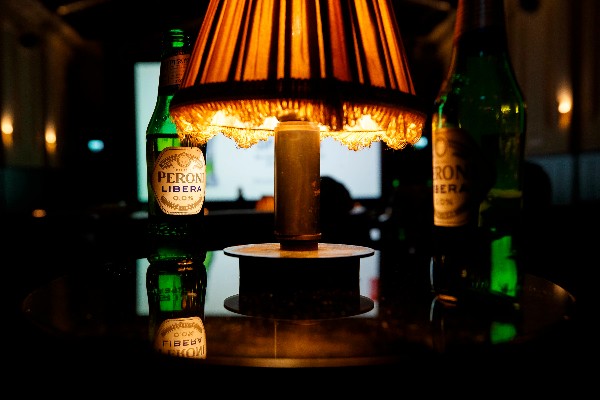 This spring, Italian beer brand Peroni Nastro Azzurro, launches Cinema di Peroni celebrating Italy in the movies and the latest addition to its portfolio Peroni Libera 0.0%. Cinema di Peroni will take place in Dublin and Galway this March screening the classic, The Talented Mr. Ripley, which showcases the beauty of Italy and Italian style at its finest. Cinema lovers can purchase tickets to the Dublin screening now on Eventbrite for €20 per ticket to include Peroni Libera, Italian bites and of course, popcorn! Tickets for the Galway screening will be available later this month.
Cinema di Peroni Dublin will take place at The Stella Cinema in Rathmines on Wednesday, 4th March, while Cinema di Peroni Galway will be on Wednesday, 25th March, in The Palas Cinema, screening the Academy Award nominated film, The Talented Mr. Ripley. Directed by Anthony Minghella, The Talented Mr. Ripley is a psychological thriller adapted from the 1995 novel by Patricia Highsmith. The stellar cast, Matt Damon, Jude Law, Gwyneth Paltrow, Cate Blanchett and the late, Philip Seymour Hoffman, bring the screen to life. The blue waters and idyllic landscape of sunny Italy in the late 1950s are captured perfectly in The Talented Mr. Ripley. Showcasing la dolce vita at its finest, the movie moves from the cliffside resort town of Positano, to various villages on the islands of Ischia and Procida, near Naples, that were used to represent the fictional town of "Mongibello".
Cinema di Peroni is brought to you by Peroni Libera - meaning 'free' in Italian, Peroni Libera gives you the freedom and choice to opt for a 0% beer with a touch of Italian style. To book a ticket for Cinema di Peroni in Dublin visit www.eventbrite.ie. Tickets for the Dublin screening are priced at €20 and include the movie, along with two complimentary drinks, some Italian bites and popcorn. Over 18s only.
To keep up to date on all other Peroni news and events, follow Peroni Ireland on Facebook, Twitter or Instagram.