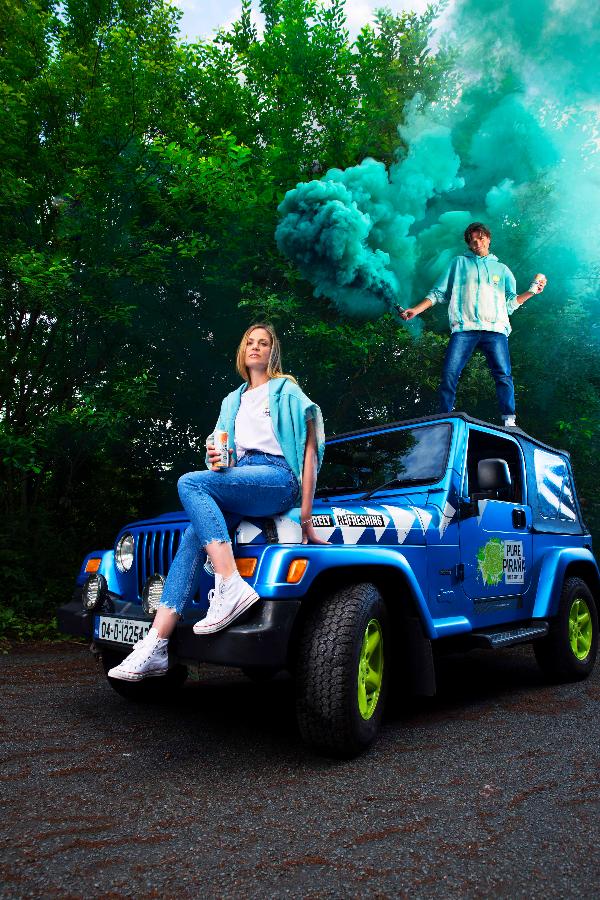 Pure Piraña is set to stir up the hard seltzer pool as it launches in Ireland
Summer is sizzling and the secret to PURE refreshment has landed! Pure Piraña is the hard seltzer with bite that's reeling in the summer. Following its launch in Mexico, New Zealand and mainland Europe, Pure Piraña, HEINEKEN'S global hard seltzer brand, is taking the plunge into the Irish pool. Whether you're setting off on a weekend adventure or sitting down for a Love Island marathon, Pure Piraña is the perfect fruity (but not too sweet) alcoholic refreshment that's taking the seltzer market by storm.
But what is it? Pure Piraña is alcohol re-imagined. "Pure" stands for the simplicity of hard seltzer, crafted with purified sparkling water, 4.5% alcohol and a hint of natural fruit flavour. It comes ashore in three refreshing fruit flavours: Lemon Lime, Red Berries and Grapefruit. Just like its namesake, Pure Piraña is a social animal with a zest for life. With Pure Piraña you can enjoy all of the refreshment without any of the guilt as it's low sugar and has only 92 calories per serving.
Pure Piraña will be reeling in the summer this July & August, showing up when it's needed most. On Instagram, @purepirana_ire will run a host of fun competitions giving lucky followers a chance to win purely refreshing prizes - including the opportunity to 'hook' a visit from the Piraña Van as it delivers instant refreshment to locations across Ireland. Those who find themselves in need of refreshment for anything from a summer BBQ to a Love Island viewing party can DM @purepirana_ire for the chance to receive a visit from the Pure Piraña Van. Across the summer Reel in the Summer kits including everything you need to elevate your backyard BBQ or garden party, from picnic tables to firepits, will also be making a splash on Instagram.
Caoimhe Henderson, Flavoured Alcoholic Beverages Senior Brand Manager at HEINEKEN said: "We're very excited to unleash the flavour and fun of Pure Piraña in Ireland this summer. Pure Piraña is a crisp, refreshing sparkling water with alcohol, a hint of fruit flavour and only 92 calories. We are so excited to bring this social brand to life in an exciting way - because truly when have we ever deserved a really amazing summer more than now? We've got a lot of exciting things happening across the summer to give our consumers a chance to 'hook' some Pure Piraña refreshment. Summer sees our Piraña Van take to the roads - delivering instant refreshment and amazing Reel in The Summer kits to lucky fans around the country. I can't wait to see what our consumers have to say about Pure Piraña. To find out how to join the fun and reel in your summer follow @purepirana_ire on Instagram."
Pure Piraña is available in retailers nationwide in three refreshing flavours: Lemon Lime, Red Berries and Grapefruit. Pure Piraña is aimed at a modern generation of consumers who are increasingly conscious of their consumption habits and lifestyle choices. The ready-to-drink can format means Pure Piraña is perfect whether being served at home in a glass with your favourite serve or out and about straight from the can - ideal for house hoolies, pretty picnics, fun festivals, garden gatherings, hip happenings, cook outs, camp outs, beach days and catching rays.
To follow the fun and be in with the chance to hook some Pure Piraña follow @purepirana_ire on Instagram and find out how you can reel in the summer.
#PurelyRefreshing #ReelInTheSummer @purepirana_ire
Please drink responsibly: drinkaware.ie