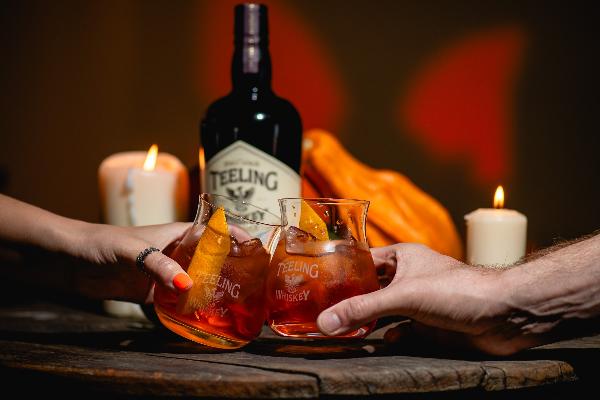 At Teeling Whiskey Distillery, we have a devilish line up in store this Halloween for you and your friends! Whether you're looking for an unforgettable Halloween experience or are a whiskey fanatic looking for a memorable day out, the Teeling Whiskey Distillery has it all!


Visitors to the Teeling Whiskey Distillery can start to ring in the spooky season with a number of premium tour offerings this Halloween, starting with a guided tour through our fully operational distillery in the heart of Dublin City, where you can experience all the distinctive sights, smells and sounds of some associated with making the World Best Whiskeys!
Following the tour, visitors can relax at the distillery's "Bang Bang Bar", where you can sample our newest and spookiest Teeling Halloween Signature Special, the Pumpkin Spiced Old Fashioned!

To find out more information on the Teeling Whiskey Distillery or to make a booking, please contact reservations@teelingwhiskey.com or book a tour here.