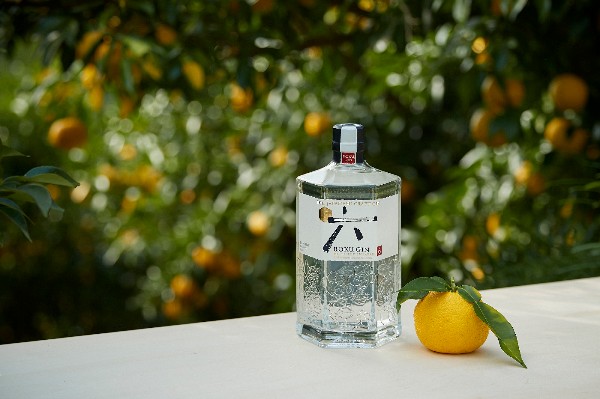 Ireland's first premium Japanese Craft Gin presented in Balfes at the Westbury
Meaning 'six' in Japanese, Roku incorporates six traditional Japanese botanicals
Available for purchase at O'Brien's nationwide and the Celtic Whiskey Shop
The first premium Japanese Craft Gin available for purchase in Ireland, Roku Gin, made its presence known in Dublin this week with an intimate Japanese spirits dinner in Balfes restaurant at the Westbury. Guests were treated to a unique tasting experience across flavours and scents from Japan with a three-course dinner, each course paired with a Japanese spirit and a bespoke cocktail. The event was hosted by Kevin Hurley, GM of Balfes and Zoran Peric, International brand ambassador for House of Suntory.
Meaning 'six' in Japanese, Roku incorporates six traditional Japanese botanicals which are infused, distilled and blended by the Japanese artisans of The House Of Suntory Spirits in Osaka, Japan. With history dating back to 1899, Suntory has earned its reputation as one of Japan's most awarded spirits producers, mastering the skill of making gin since 1936.
Roku is carefully crafted by Japanese artisans with skilful precision and meticulous attention to detail to create a perfectly balanced gin. Roku's flavour profile is achieved by balancing six unique Japanese botanicals with eight traditional gin botanicals.
Speaking at the event in Balfes this week Zoran Peric International Ambassador for Beam Suntory said "For the House of Suntory, craftsmanship has always translated to sourcing the best ingredients, and elaborating on complex and innovative techniques to create unrivalled quality spirits. Roku Gin was developed from a vision to create a truly authentic Japanese product that meets the demand for a meticulously crafted gin with a distinct and balanced taste. It was an absolute pleasure introducing the brand to Irish audiences this week"
Roku can be enjoyed neat, on the rocks or as the 'perfect serve' with tonic water and garnished with fresh ginger.
Roku Gin is available for purchase as O'Brien's nationwide and the Celtic Whiskey Shop. RRP €44.95