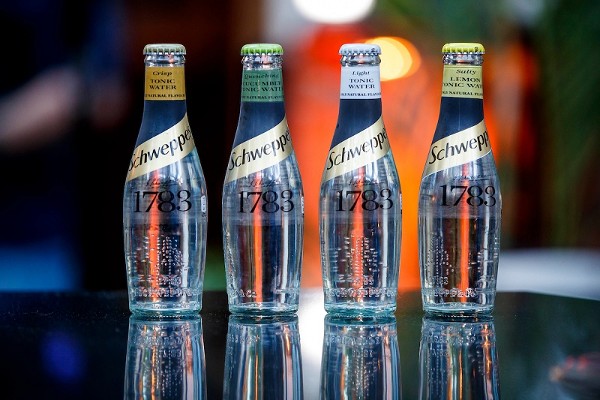 Mix And A'Mingle with Tara Stewart, Jill & Gill, Stephen Byrne, January Russell Winters and Signs of Power for festive fun and creativity
Schweppes is fizzing into the festive season with the Schweppes Ultimate Mixer Studio, a pop-up creative space that opens its doors in the heart of Dublin city centre for three days only this December. Located at 20 Dawson Street, the studio will host some of Ireland's leading creatives, mixologists and music makers for a long weekend of entertainment, art and inspiration.
The Schweppes Ultimate Mixer Studio serves as the official HQ for everything colourful and creative this Christmas. It's open from Thursday, 5th December until Saturday, 7th December and best of all, it's completely free of charge. Tickets will be available to book online from Thursday, 28th November at https://schweppesstudio.eventbrite.ie.
Guests at the studio will enjoy Schweppes cocktails, live screen printing with Jill & Gill, and music from Tara Stewart, Stephen Byrne, January Russell Winters, and Gordon Johnson. Artist, Signs of Power, will be hand painting a colourful mural in the space that takes shape over the weekend. So be sure to nab your tickets for the hottest pre-Christmas party in town and jingle on down to 20 Dawson Street this December.
Schweppes Ultimate Mixer Studio Schedule
The studio is open for free, bookable 1.5 hour sessions during the following hours. Please see Eventbrite for full details.
Thursday, 5th December
5pm – 10.30pm
DJ: Stephen Byrne
Friday, 6th December
5pm – 10.30pm
DJ: Tara Stewart
Saturday, 7th December
1pm – 10.30pm
DJs: Gordon Johnson and January Russell Winters
Join the sparkling conversation with @SchweppesIreland on Instagram using #UltimateMixer.